FREE
Join 7,943 Happy Learners
Practical, research-backed advice for improving your sleep
Sleep is really really important in life, so much so that we decided to make this ultra short course free. This way you get to quickly test out 42courses + learn something helpful at the same time.
We spend about 36% of our lives sleeping and yet hardly any of us understand why we do it or even how to do it properly!
Do you think you slept enough this past week? Can you remember the last time you woke up without an alarm clock feeling refreshed?
If the answer to either of these questions is "no" then don't panic you're not alone.
We've got together with Simba Sleep and two of the world's leading sleep specialists to create this extra short master class that will help you get a much better night's sleep and ultimately help you to wake up winning.
If you get bad sleep your health, weight, mood, memory and even sex drive get increasingly bad, basically it's a very handy thing to understand.
Sleep really is a miracle drug, it's the foundation of everything we do in life.
So if you do one thing this year, sign up and learn how to get a better night sleep right now.
p.s. You may even get a nice gift from Simba at the end (for UK people)
Key Skills You'll Master
The Science of Sleep
Napping
Sleep and travel / Jetlag
Best sleeping positions
Sleep and your health
What to do when you can't sleep
How does it work?
Each short course plays like a game, mixing videos, images, links and stories
You can take as long or short as you like (there are no time limits and you can start anytime)
Select questions are marked by real people + we provide help/feedback if you get stuck
Upon completion you get a signed and dated certification that can also easily print/share
EARN CERTIFICATIONS FROM LEADING BRANDS
COLLECT BADGES FOR BEING SMART
REAL TIME MARKING ON LESSONS
CLIMB THE INTERNATIONAL LEADERBOARD
Magnus H.
Germany
So glad I signed up! The variety of techniques to test your understanding is great and the team behind the scenes even better.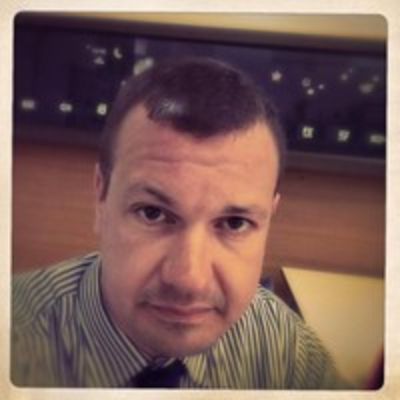 Ian H.
United Kingdom
42courses helped me land a plum job as a copywriter! So I love you all for life!
Nicola R.
South Africa
Fantastically interesting, diverse and ultimately engaging, perfect for the curious.
Andra N.
United States
Impeccable learning experience. The material is carefully curated and extremely engaging.
Diana M.
South Africa
Glad I took the leap! Not only educational but also entertaining, which is still very rare these days.
Chapters
Understand the history of sleep and the science behind why we do it. How much sleep do we really need? How does age affect our sleeping habits?
Understand all about sleep in the context of today's fast-paced world. How to beat jet-lag and the power of napping.
This chapter looks at ways to improve your sleep. What are the practical tips and techniques you can employ to help you get a better night's rest?
All access pass
Get access to all current and upcoming courses for 1 year
$
300
Get Access Now
Meet your
Thought leaders
Simba
Simba's not your usual mattress company. We're experts in the science of sleep, constantly dreaming up new ways to make bedtime better. Our mission is to bring the importance of sleep back into focus, and help everyone wake up winning.
Website: simbasleep.com
Hope Bastine
With a background in anatomy, physiology, neuroscience and psychology, leading therapist Hope Bastine is Simba's resident psychologist and mindfulness expert. Hope has a wealth of experience and is an expert sleep consultant in a number of articles, conferences, & events.
Twitter: @fpwellbeing
Dr. Jim Brown
Dr. Brown is a consultant physician with over 20 year experience and specialises in respiratory and sleep medicine. He has a particular interest in the impact of sleep on elite performance.
Where our students work
Alumni companies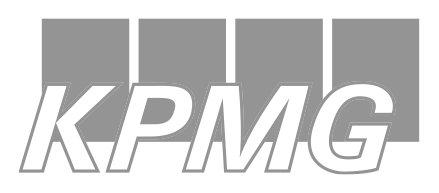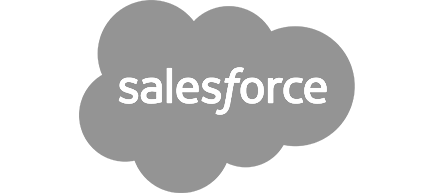 Special features
Get opinions from peers world-wide
Use any device, any time
Enjoyment guaranteed or your money back
24/7 support - ask us anything, any time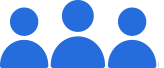 Get access for your team today
Quickly and easily add learners, track team progress and save time upskilling people.
What people are saying
Magnus H.
Germany
Really clear and fun to take! Made me realise just how important sleep is and how little we prioritise it. Love the questions that ask you for your opinion. Some very funny as well as helpful answers from others on the course!
Hemal T.
United Kingdom
Very informative and simply structured.
Maren U.
United Kingdom
Sleep is something I've been struggling with so I was interested in this course. It's got a great mixture of the science and psychology behind sleep and it makes you think but not too hard! Some great tips and suggestions sprinkled through out that I found useful.
Ruth W.
United Kingdom
Easy and makes you think about your own habits!
Aiden C.
Ireland
Short but oh so sweet. Really enjoyed this course. It was both fun and practical and totally changed my mind about sleep. I had no idea just how important it was for our health and happiness.
Rupesh B.
Singapore
Content was easy to read and understand
Kate H.
South Africa
I can't believe we're never taught about sleep at school, this is a really helpful overview on the world of sleep, so many practical tips and loved the little sleep booklet I was sent when I finished. So nice to find an easy fun way to learn!
Hannah T.
South Africa
I really enjoyed this course but it was so short! Just as I was getting into it, it was over :) Will probably be blogging about this soon, thank you!
Jennifer E.
United States
Fun
John H.
South Africa
I can sleep so much better now, thank you!
Elmari S.
South Africa
Loved this course!! A great reminder of how sleep underpins everything from our biology, our productivity and ultimately our general happiness. I'll never neglect my sleep again!!
Janet C.
Australia
Sleep is super important so great to learn more about how to get it right!
Martin H.
France
Well structured and concise, I liked the combination of video and text explanation. It covers not only the basics but also some underlying factors behind quality sleeping.
Niloofar H.
Canada
was great for me , specially try to sleep with four more pillows ;) and also the handy book that you send us by the end of the course .
Zdeňka Z.
Czech Republic
I enjoyed the course, altough it did not give me much surprising information :)