$
100
Join 6,692 Happy Learners
How to design remarkable services to outsmart your competition
Discover where to find the hidden growth in your business, and how to unlock it.
Join companies like Airbnb, KPMG, Amazon, and Netflix and start using Service Design to fuel you breakthrough success.
This is the first course in plain English to break down Service Design step-by-step from start to finish. You'll learn from Thomas Cornwall, one of the most accomplished service design leaders in the world.
You'll discover a systematic process to setting your vision, uncovering valuable insights, and turning these into a remarkable end-to-end service that your customers will love. No previous experience is required.
It's all action, no jargon. You'll be able to start implementing what you learn today - and see the benefits for years to come.
We're living through the greatest era of business opportunity. Isn't it time you took advantage?
Key Skills Learned
Understand how to run the Service Design process
Better understand why people do what they do
Identify your unique differentiators
Learn a step by step guide on how to test and design new services
How does it work?
Each short course plays like a game, mixing videos, images, links and stories
You can take as long or short as you like (there are no time limits and you can start anytime)
Select questions are marked by real people + we provide help/feedback if you get stuck
Upon completion you get a signed and dated certification that can also easily print/share
EARN CERTIFICATIONS FROM LEADING BRANDS
COLLECT BADGES FOR BEING SMART
REAL TIME MARKING ON LESSONS
CLIMB THE INTERNATIONAL LEADERBOARD
Diana M.
South Africa
Glad I took the leap! Not only educational but also entertaining, which is still very rare these days.
Hannah T.
Ireland
Happy I joined. I really enjoyed the interesting case studies and handy tips that you can look back on.
Remi C.
Australia
42courses is one of the best e-learning platforms. Enjoy the ride.
Magnus H.
Germany
So glad I signed up! The variety of techniques to test your understanding is great and the team behind the scenes even better.
Bradley C.
Australia
I was unsure of this at first, however, learning on your time, in a fun way, works for me!
Chapters
What exactly is service design? Why is it important and what's the best way to approach it?
The principles and processes involved that can either make or break a service.
Where are you now, where do you want to be, and what problem to you need to solve in order to get there?
What are some techniques to uncovering the insights that make all the difference?
How to turn those insights into innovation, how to make small changes that have a big impact, and ways to make people really happy.
How to make real change stick and the philosophy of continuous improvement.
All access pass
Get access to all current and upcoming courses for 1 year
$
300
Get Access Now
Meet your
Thought leaders
Thomas Cornwall
One of the world's leading service designers, Thomas Cornwall solves Service Design problems for Fortune 500 brands such as Amazon, Samsung, fast-growing start-ups and even governments.
Thomas heads up Service Design at Growth Partners, helping industry leaders design, launch and scale their future.
Twitter: @thomascornwall LinkedIn: Thomas Cornwall
Growth Partners
At Growth Partners we help good companies achieve great growth.
We are an ideas and innovation service design company founded on the belief that impossible is simple.
We exist to create a thriving, entrepreneurial economy in which every leader, team and business realises their potential.
The foundation for growth is a unique combination of strategic advice and sleeves-rolled-up practical support. The Growth Partners team has worked with global clients such as Amazon, Xerox, the NHS, Credit Suisse and the British Government.
Website: Growth Partners
Where our students work
Alumni companies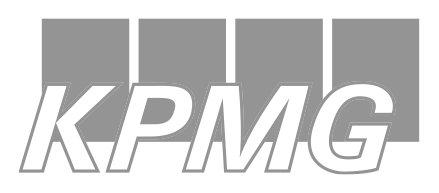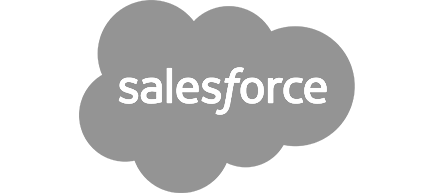 Special features
Get opinions from peers world-wide
Use any device, any time
Enjoyment guaranteed or your money back
24/7 support - ask us anything, any time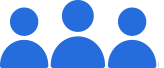 Get access for your team today
Quickly and easily add learners, track team progress and save time upskilling people.
What people are saying
Magnus H.
Germany
I don't know if you've ever tried to learn about Service Design online, but basically everything out there is as dry as a butterless piece of toast in the desert. This course, on the other hand, was riveting from start to finish. I enjoyed it so much, I almost forgot I was learning stuff. Which is not smart, because it's useful stuff.
Andrew N.
South Africa
This course is so useful. Honestly, I was a bit skeptical at first because a lot of the stuff online about service design is very technical and academic, but this course has given me practical steps I can actually take. Thanks!
Oscar B.
Mexico
Very good insights and articles. A little bit exercises would be great
Johanna S.
South Africa
I recently finished Service Design and one of my favourite things about this course in particular has been how quickly I was able to implement the ideas. I didn't even have to wait until I finished. I found almost every lesson was perfectly timed with something I was facing in my work. Needless to say, I'm quickly becoming a 42 Courses junkie and I've never been prouder.
Tom B.
United Kingdom
I enjoyed the course and would give it 5 stars for a short introduction to service design; I especially liked how the course was structured, in that it kept challenging you to think about your own examples and experiences of service design in practice and to go and do some research yourself, stumbling across more interesting facts along the way.
Sandra K.
United Kingdom
The course was an excellent introduction to Service Design. It is also very practical. I would recommend it to anyone interested in learning more about Service Design. A follow up course for experienced Service Designers would be welcome.
ALESSIA C.
United Kingdom
I really did enjoy the course to be honest. It was engaging, fun to take (the game style with points and so on) especially because of the on screen messages for wrong or right answers. The graphic too! I would definitely recommend them to other people. So many links to check, so many info, a shame they didn't last longer really!
kathy p.
South Africa
This course is packed with practical advice and a process that anyone can actually follow. I loved it and found it really useful.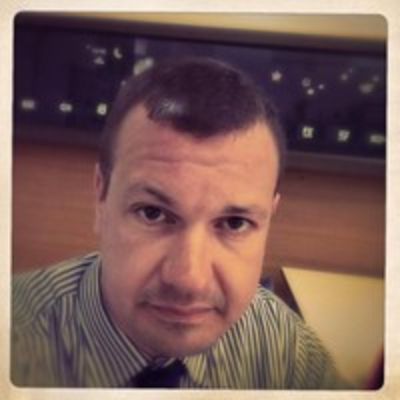 Ian H.
United Kingdom
Ever had a cupboard in your house you wished opened the other way, so you stopped banging your head? Well, that is the essence of service design. Thinking through the customer journey, and making sure they don't bang their head on the cupboard.
Rupesh B.
Singapore
This course changes the we should design our services and how we should look at our customers.
James C.
United Kingdom
I had no idea what service design was until I took this course. Now I understand in today's world just how significant a discipline it is! Sometimes you don't realise the depth of thinking that goes into making services like Uber and AirBnB such a seamless experience which I guess is ultimately the point of good service design! Hugely relevant if you're an owner of a service type business.
Natasha C.
United Kingdom
It sounds cliche but I'm a stay at home mum thinking about starting my own side gig. I was Googling around about how to run a business smoothly and stumbled upon this topic of service design. It's probably a bit too comprehensive for my modest plans but I found it helpful to get a understanding for what goes into creating an experience that makes your customers come back for more.
Ezekiel P.
United Kingdom
It's a 5/5 for me. Very interesting, good content, also enjoyed the signposting to articles which gave more information when needed. Overall, very insightful.