Sign up below for course updates
Marketing Strategy
Welcome to Marketing Strategy, a collaboration between WARC and Cannes Lions.
This course will examine the theory and practice behind successful marketing strategies and equip you with the necessary skills to plan, execute and measure your own campaigns.
You will learn practical methods covering everything from how marketing drives business performance, the theories of buyer behaviour, the ways that marketing can influence that behaviour and how advertising works.
The best news is you'll get advice from some of the industries best strategic leaders as well as getting inspiration from the best case studies in the industry.
The course is designed in fun plain English with no prior experience required, upon passing you'll get a WARC / Cannes Lions certification.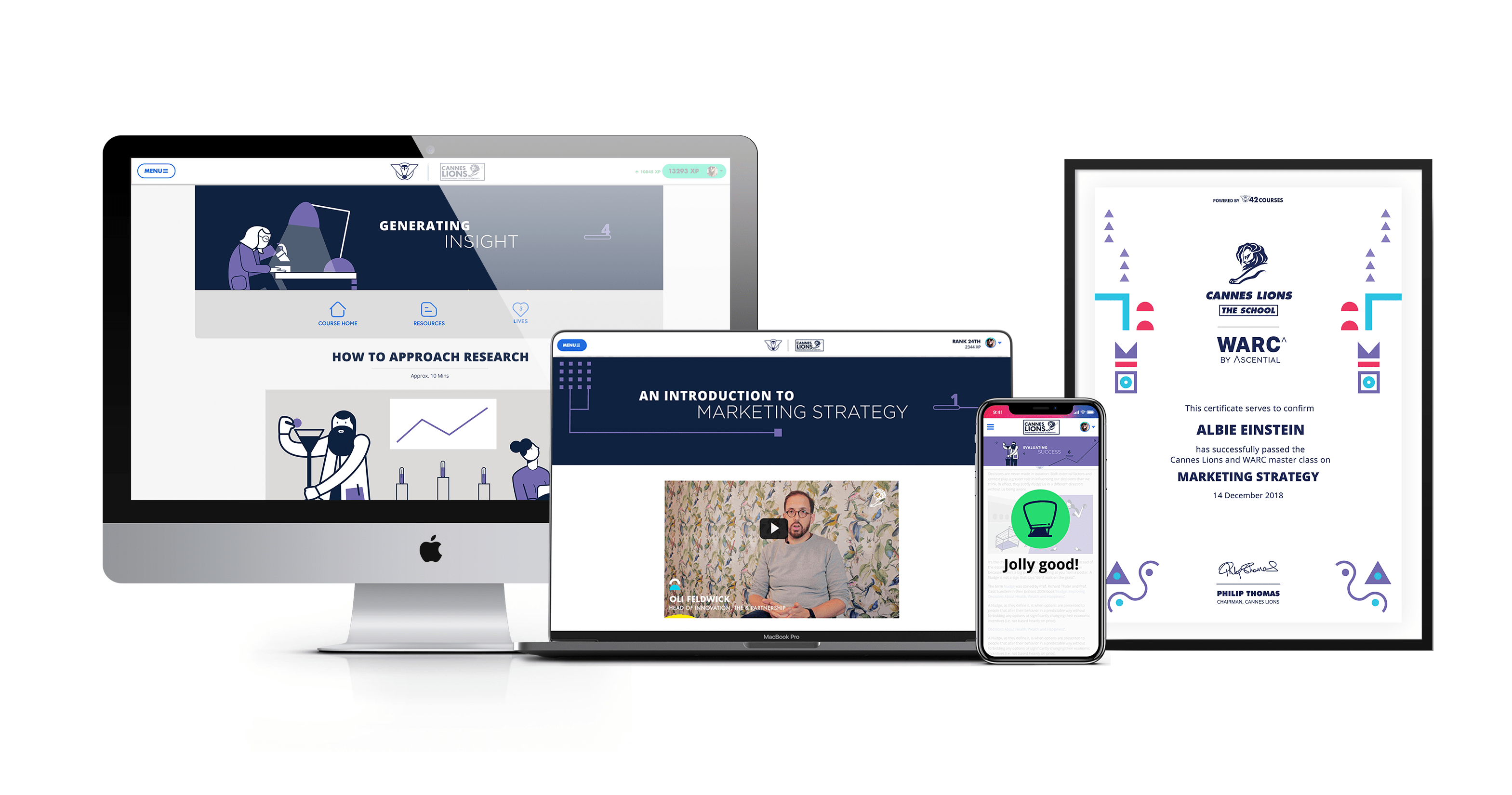 ETA - Early December
Cost - £80 (or local currency equivalent)
How does it work?
Each short course plays like a game, mixing videos, images, links and stories
You can take as long or short as you like (there are no time limits and you can start anytime)
Select questions are marked by real people + we provide help/feedback if you get stuck
Upon completion you get a signed and dated certification that can also easily print/share
What's Covered
AN INTRODUCTION TO MARKETING STRATEGY
THE ROLE OF BRANDS
CONSUMER BEHAVIOUR
GENERATING INSIGHTS
BUILDING A CAMPAIGN
EVALUATING SUCCESS
Meet your thought leaders
What people are saying about 42courses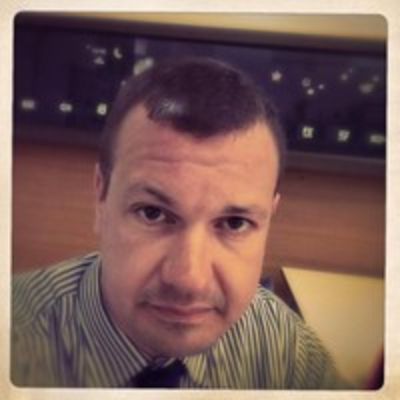 Ian H.
United Kingdom
42courses helped me land a plum job as a copywriter! So I love you all for life!
Magda B.
United Kingdom
I didn't know what to expect, but delighted I joined. Excellent stuff. It made my morning commute much more bearable.
Andra N.
United States
Impeccable learning experience. The material is carefully curated and extremely engaging.
Bradley C.
Australia
I was unsure of this at first, however, learning on your time, in a fun way, works for me!
Tom K.
United States
Engaging, informative, varied, and very well researched.
Diana M.
South Africa
Glad I took the leap! Not only educational but also entertaining, which is still very rare these days.
Nicola R.
South Africa
Fantastically interesting, diverse and ultimately engaging, perfect for the curious.
Sarah B.
United Kingdom
The gamification format makes the courses addictive and so much easier.
Magnus H.
Germany
So glad I signed up! The variety of techniques to test your understanding is great and the team behind the scenes even better.
James S.
United Kingdom
Very accessible and entertaining, thoroughly recommended.
Remi C.
Australia
42courses is one of the best e-learning platforms. Enjoy the ride.
Hannah T.
Ireland
Happy I joined. I really enjoyed the interesting case studies and handy tips that you can look back on.