$
100
Join 13,514 Happy Learners
The art of entrepreneurship in business
Innovation and Entrepreneurship go hand in hand, but most of us don't run our own company.
Thankfully there is a thing called Intrapreneurship.
Intrapreneurs are the ones that drive organisations. They're the firestarters, and they relentlessly pursue change. This is essential for any company that wants to stay relevant in this rapidly changing world.
If you work at a company, or even if you run one, this course will help you figure out how to bring about change in a practical and effective way. Throughout the course you'll pick up tools and methods to make your business better that you can start using today.
You'll learn from global industry leaders from companies like Google, Havas, and Experian as well as creative industry legend, Dave Trott.
If you want to master the art of making meaningful change, then this is for you.
How does it work?
Who is this for?
Anyone looking for personal growth inside of another company
Entrepreneurial people looking to thrive at work
CEO's, Founders, or owners of companies looking to encourage entrepreneurship internally
EARN CERTIFICATIONS FROM LEADING BRANDS
COLLECT BADGES FOR BEING SMART
REAL TIME MARKING ON LESSONS
CLIMB THE INTERNATIONAL LEADERBOARD
Magnus H.
Germany
So glad I signed up! The variety of techniques to test your understanding is great and the team behind the scenes even better.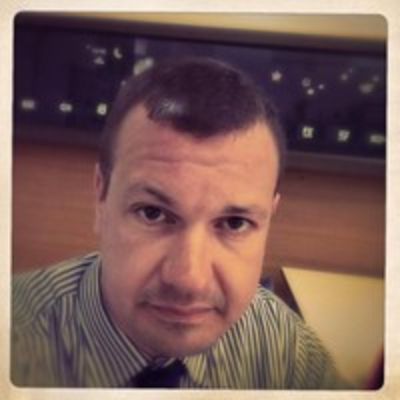 Ian H.
United Kingdom
42courses helped me land a plum job as a copywriter! So I love you all for life!
Nicola R.
South Africa
Fantastically interesting, diverse and ultimately engaging, perfect for the curious.
Andra N.
United States
Impeccable learning experience. The material is carefully curated and extremely engaging.
Diana M.
South Africa
Glad I took the leap! Not only educational but also entertaining, which is still very rare these days.
Chapters
Understand what defines intraprenurship. How does it differ from entrepreneurship?
Why intrapreneurship is important and why organisations should be encouraging more of it.
How to spot intrapreneurial qualities, build and maintain a strong tribe and foster a culture of innovation.
Understand the fine line an intrapreneur walks between and autonomy and constraints, and master the day-to-day skills it takes to be an excellent asset to your company.
The nuts and bolts of getting things done as an intrapreneur in a large organisation. How to identify a sponsor, measure success, employ a startup mentality and more.
Looking to the future, how to stay relevant, and how to keep growing.
All access pass
Get access to all current and upcoming courses for 1 year
$
300
Where our students work
Alumni companies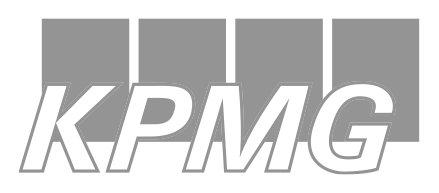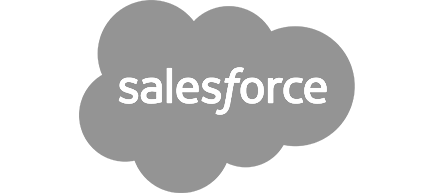 Special features
Get opinions from peers world-wide
Use any device, any time
Enjoyment guaranteed or your money back
24/7 support - ask us anything, any time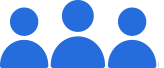 Get access for your team today
Quickly and easily add learners, track team progress and save time upskilling people.
What people are saying
Nick B.
South Africa
Great practical insights. Really motivating.
Nick B.
South Africa
Great practical insights. Really motivating.
Andy V.
United States
I was skeptical about whether this course could help me because I'm part of such a massive organisation, but it absolutely did. No matter what kind of business you have, this course can give you so many tools and tricks to make your work better, more innovative, and honestly, more exciting.
Francesca F.
United States
Don't take this course if you don't have a burning desire to make an impact. It is full of immediately implementable ways to start disrupting your industry fro within your company.
Kate H.
South Africa
This course is not like normal education! I loved the real world example sand stories that show you how each of the skills you learn can be implemented. Nicole makes intrapreneurship seem so accessible and practical, I can't wait to start making some meaningful change in my company.
Magda B.
United Kingdom
This course is a MUST for anybody who works in or owns a company. Nicole Yershon delivers seriously impactful lessons with real-life stories about innovation and change, it's inspiring and useful. How often do you get that combination?
Aiden C.
Ireland
Do you need a kick up the backside to get you going and make a fucking impact? I did, and this course delivered exactly that. Anyone who has ever tried to introduce a new thing to their company will love this because it's everything you went through, plus the answers on how to get it right.
Dave D.
South Africa
I have read business book after business book and was looking for something different. This course wasn't only different, it was fun, insightful and hugely illuminating. Intrapreneurship seems like a niche topic but this course is honestly for anyone who wants to make their business better.
Claudia S.
United Kingdom
I thoroughly enjoyed the course and the format was refreshing considering I've spent the majority of my life learning in numerous different ways. Particularly because the course content is all about doing things differently. Some wonderful stories in there too.
Yakov G.
Israel
I think it can be addition to the innovation course.
Silvi S.
Estonia
Learned about a few new concepts in this course and by the end of it even came up with a new idea which I can now start working on. Besides, I never knew a sponsor is anything else but someone who throws some money at you which you can then spend however you see fit :)
Frank B.
United States
Great way to think about work at a company!
Janet C.
Australia
great insights into how to think like an intrapreneur
João S.
Brazil
Super valuable information for anyone interested in being a game changer within their organization.