Join 19,623 Happy Learners
Master the science-based principles and practices for living a happier life
What is happiness and how can we get more of it?
This is the ultimate guide to happiness, from the New York Times best selling author, and CEO of the world renowned Happiness Research Institute in Denmark, a country that is consistently voted the happiest country in the world.
There are six factors that affect happiness. We dive into them one by one, and you'll master them all.
You'll unlock happiness by learning healthy habits regarding relationships, money, family, kids, social media, trust, fitness, and even buying coffee for strangers.
This masterclass will empower you with practical tips and quick wins to make yourself, your loved ones, and even the world happier.
Key Skills Learned
Create more happiness in your life (and the world)
Improve your mental wellbeing
Increase the happiness of those around you
Become a happier, kinder and healthier person
How does it work?
Who is this for?
If you're human, enjoy feeling happy, and wish to bring more happiness into your life and the world at large, then this course is for you.
CEO's, Founders, or owners of companies looking to increase staff wellbeing
42 For Good If you are someone suffering from clinical depression and cannot afford this course please drop us a mail with your details to helpme@42courses.com
Simple, Transparent Pricing
(Price per person)
Pay by Course
Lifetime access to this course
Lifetime access for a
single course.
All Courses (Monthly)
All Courses
(Monthly)
Access to all courses. Paid monthly.
Access to all courses.
Paid monthly.
All Courses (Yearly)
Save 30%
Access to all courses. Paid yearly.
Access to all courses.
Paid yearly.
All Courses (Monthly)
All Courses
(Monthly)
Access to all courses. Paid monthly.
Access to all courses.
Paid monthly.
All Courses (Yearly)
Save 30%
Access to all courses. Paid yearly.
Access to all courses.
Paid yearly.
Pay by Course
Lifetime access to this course
Lifetime access for a
single course.
We offer packages for teams and corporate
More info
Chapters
By understanding what happiness is and how it works, you'll be in a better position to have more of it in your life.
The impact of friends, family and love on happiness, and what you can do to have better relationships.
Find out how your health and fitness impact happiness, why Danes are so cheerful and what you can do to live a healthy, happy life.
How money really affects well-being, and how to buy your way to happiness.
What freedom means, how it affects happiness, and how to get more of it in your life.
Learn how to increase trust, empathy, and kindness and why doing these thing will make your life, and the lives of those around you, happier.
EARN CERTIFICATIONS FROM LEADING BRANDS
COLLECT BADGES FOR BEING SMART
REAL TIME MARKING ON LESSONS
CLIMB THE INTERNATIONAL LEADERBOARD
Lucas F.
Argentina
Learning here is like ending a series that you love, you feel empty when is over.
Magnus H.
Germany
So glad I signed up! The variety of techniques to test your understanding is great and the team behind the scenes even better.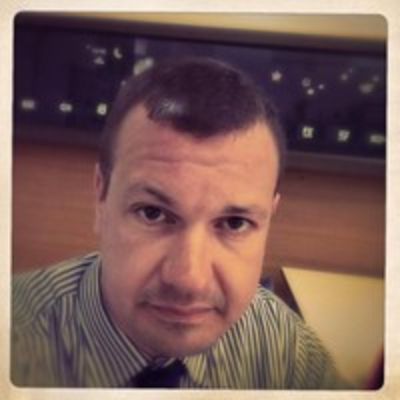 Ian H.
United Kingdom of Great Britain and Northern Ireland
42courses helped me land a plum job as a copywriter! So I love you all for life!
Nicola R.
South Africa
Fantastically interesting, diverse and ultimately engaging, perfect for the curious.
Andra N.
United States of America
Impeccable learning experience. The material is carefully curated and extremely engaging.
Meet your
Thought leaders
Meik Wiking
Meik Wiking is one happy Dane and the head of the Happiness Research Institute, the author of The Little Book of Lykke and New York Times bestseller, The Little Book of Hygge. He has helped over 2 million people live happier, more hyggelige lives.
LinkedIn: Meik Wiking
Michael Birkjær
Michael Birkjær is a remarkably cheerful analyst at the Happiness Research Institute. His particular professional focus is data from studies where people answer subjectively about their own happiness and well-being, and how these results can guide public policy.
Happiness Research Institute
The Happiness Research Institute is an independent think tank exploring why some societies are happier than others. Their mission is to inform governments about the causes and effects of happiness and help them make policies that will improve quality of life for people across the world.
Where our students work
Alumni companies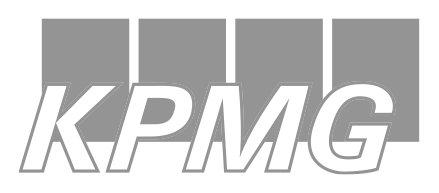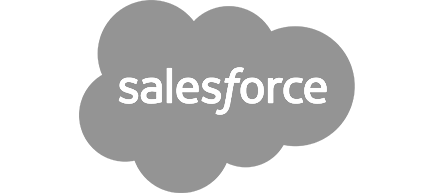 Special features
Get opinions from peers world-wide
Use any device, any time
Enjoyment guaranteed or your money back
24/7 support - ask us anything, any time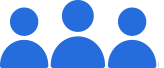 Get access for your team today
Quickly and easily add learners, track team progress and save time upskilling people.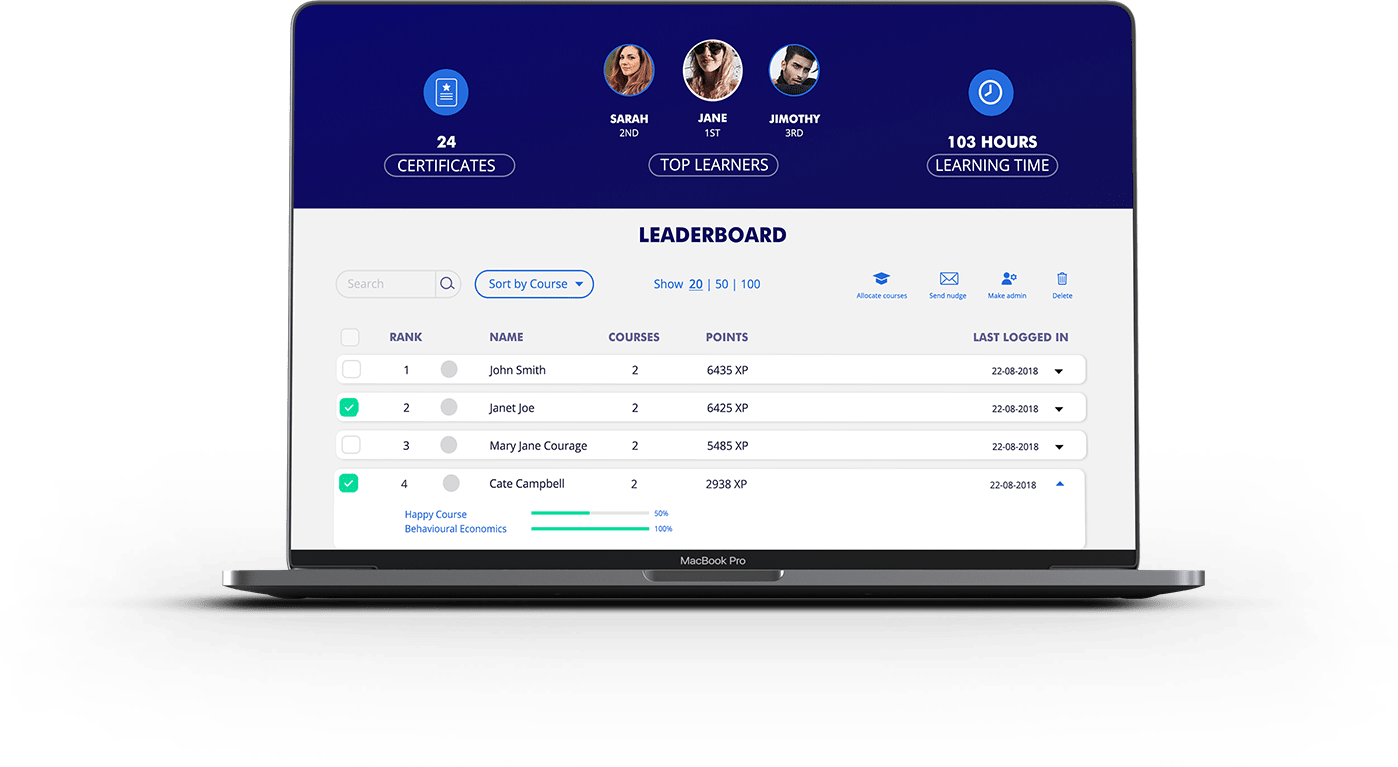 What people are saying
Katie L.
United States of America
The way the course was structured was fantastic. The use of videos and additional articles was incredibly helpful to contextualize the concepts being discussed. The questions at the end of each section were the prefect way to keep me engaged.
Katie N.
United States of America
Meik Wiking and his Happy Course is well worth it! Pharrell famously said..."clap along if you feel like happiness is the truth." I'm definitely clapping along now! Cheers from the states!
Hannah T.
South Africa
The Happy Course made me feel like I was sitting in front of a crackling fire having a meaningful conversation with an old friend. I was sad when it was over but I feel uplifted and so self aware. I started a Happy Club with my friends so that I can help other people feel happy and connect with them on a more meaningful level. I've even started a blog about my happy journey. It's changed my life! Happy regards, Hannah
Jen B.
United States of America
I really enjoyed this class. My heritage is Danish and am obsessed with the country and want to move there. I have Meiks book, and so when I saw this course, I jumped at the opportunity to take it. I learned a great deal about the subject, and even talked about some of the stuff I learned to coworkers tonight! I loved the mix of videos, articles and reading for each section.
Nick C.
Germany
Much more interesting than I expected. Lots of great studies and helpful tips. Made me reflect on areas of my own life where I can probably make some easy changes!
Maren B.
United Kingdom of Great Britain and Northern Ireland
A comprehensive guide to all aspects of happiness. I like how the course is broken down into clear sections which are easy follow and navigate. The course tutorials from Meik which feature throughout provide a coherent thread throughout. Thanks for such a brilliant learning experience!
Angela M.
United Kingdom of Great Britain and Northern Ireland
I have just completed the Happy Course and would happily recommend this course to anyone seeking to improve their own wellbeing/ happiness or anyone with an interest in wellbeing theory or positive/social psychology. I enjoyed this learning so much and am quite sad that it is finished! I would definitely be interested in any further training in this area and I rate this course with 5/5 stars.
Hemal T.
United Kingdom of Great Britain and Northern Ireland
Happy to offer a 5 out of 5 review. A fun and insightful look into positive psychology, happiness, culture and economics.Thank You!
Markie R.
United Kingdom of Great Britain and Northern Ireland
I'd definitely give the course a 5. It was really interesting and the right level of detail and visuals for my style of learning. Meik is an excellent communicator with a great level of humour which made you feel really engaged.
Vasudha S.
India
I'd rate it 4.5/5 just because no book or course can do justice to our multifaceted emotions. I love the use of colours, the presentation and the illustrations. In their quest to be grown ups, people fail to realise the impact of illustrations,infographics and colours. The points that stood out to me the most were 1) Be mindful of comparisons 2) Get Outside 3)Buy Happiness and 4) reduce your commute. Its very bold to suggest "Buy Happiness" in a sea of people taking offence to anything and nothing at the same time (especially the angst against the rich) so thank you for that. People live under this rock of misconception that you need pots of money to buy experiences. Comparison is a killer but sadly teachers and parents bring their own childhood experiences when influencing their students and children. They somehow don't see the incentive to rise above their childhood experiences. The Japanese, believe in Forest bathing https://qz.com/804022/health-benefits-japanese-forest-bathing/ and many influencers and lifestyle bloggers borrow from the East, because the mindset of the West has, to an extent become saturated. Getting out is so important, even if its sitting in the garden or indulging in decadent coffee and pastries with your community (Fika is my favourite word 😊) And finally, the most overlooked aspect of happiness- commute. This short film is dedicated to people in the rat race https://www.youtube.com/watch?v=hlMAKpxN8N0
Nick B.
South Africa
The Happy Course really helped to place all those little nuggets of wisdom you were told as a child, into a deep-dive adult context. It was filled with proven insights that have helped me (in a selfish way!) to start to bring happiness to my community through better interactions and thoughtfulness.
Danté P.
United Kingdom of Great Britain and Northern Ireland
At first I was skeptical, I mean, how can you take a course on Happiness? But I'm so happy I did. It's a no-nonsense, scientific approach to the most important thing in the world.
chloee d.
Gibraltar
To be perfectly honest it couldn't have come at a better time, this was exactly what I needed to distract myself and have more of a positive view on life. So thank you so much. Honestly. It was fun and very interesting.
Nathalie B.
Canada
I really enjoyed the course during my Holidays. It made me laugh, smile and think. Also want more than ever go visit Denmark to meet these people.
Helen R.
United Kingdom of Great Britain and Northern Ireland
When it comes to living our best lives, there is much to learn from different cultures… The Happiness Research Institute explores global trends of life satisfaction. It's headed by Meik Wiking, who has collected his findings in his wonderful book 'The Little Book of Lykke.' I'm happier already!
Lee P.
New Zealand
A pleasant, well-paced course, rich with robust, rich research to support it. Made me fall in love with Denmark and the Danish...... I even bought the Little Book of Hygge to share with my friends down here in NZ!
Josefine B.
Chile
Complete, inspiring, wonderful.
Flor B.
Germany
Taking the Happiness course was an enriching experience and an easy way to get the tools needed to promote wellbeing at home, in our community and workplace. I'm an intercultural communication and language trainer and I must say that the information from this class enhance my assistance to those in need during transition as expatriates and immigrants. Thanks for putting together such a precise, fun and rewarding course! Best wishes, Flor
Nathan M.
Australia
Fantastic course, really goes into detail about the factors that contribute to happiness, really enjoyable, enlightening and highly recommended.
Kate H.
South Africa
Really enjoyed this! A great balance of interesting scientific studies along with a bunch of useful, practical tips.
Nahid B.
Italy
Thank you so much for this last very personal and happy touch. It was really fun and grate to pass the happiness masterclass and if I have to rate it 1- 5 I rate it 5+. No doubt I will continue your interesting courses and many thanks.
Joe B.
Hong Kong
Great content. Meik comes across as a very charming and interesting guy and doing great work to spread happiness around the world! Made me stop and think about some of the areas of my life where I could make some simple improvements. And hopefully become a little happier in the process! ;)
Sharon H.
United States of America
Thank you for offering another creative fun tool to help share happiness. The colorful simple "how-to" booklet at the end is perfect for all ages and makes it easy to integrate "joy" into every day! 5 star rating
Graham K.
South Africa
When you think about it, humans are really shit at making ourselves happy. So even though Happiness doesn't seem like something you can learn through an online course, this was super interesting, super useful, and one of the most valuable things I've ever done.
Isotta E.
Italy
I'd like to rate the masterclass 5 stars. I am happy to have successfully completed the Happy Course - The Happiness Research Institute and got the first certificate of 2018 with inspirational vibes 🚴‍♀👩‍💻🎨✅ "Kindness is not only a virtue that's easy to practise, it genuinely makes the giver happier than the receiver".
Mike B.
United Kingdom of Great Britain and Northern Ireland
I work in banking and since human behaviour seems to be a subject on the rise I wanted to see if there was something I could learn from what makes people happy. I'm glad I took the chance, I quickly found some pretty fascinating insights, for example that the salary needed for peak happiness is actually pretty low, and that there are some pretty easy ways to essentially buy happiness! Anyway, if you're looking to save time and take an easy to understand deep dive into the world of Happiness then this course with Meik and his team is the place to go. Highly recommended.
Lyubov A.
Russian Federation
It's like a game!
Lientjie M.
South Africa
I wasn't sure at first but so glad I took this, there are a number of small and simple daily habits I've now changed that I've found have made a noticeable difference in my daily mood. If you want a fun and easy way to learn about happiness, then this is for you.....I also now have a real desire to go to Denmark! :)
Brida O.
Spain
I like a lateral process & since my laptop needs to be replaced, doing the Happiness Course on my phone wasn't always comfortable at times ie -jumping about to read the linked articles & them returning to main module Also the print was small to get my answers right at times . I did like the course very much & will do it again on a lap top ..and I will certainly read the notes/ you sent to me. Many thanks to the happiness course director : )
Henri E.
South Africa
As soft skills like empathy and self awareness are becoming ever more important, I think it's crucial that more people understand the science of happiness. This course covers it all, it's the ultimate masterclass on happiness.
Josefine B.
Chile
Complete, inspiring, wonderful.
Kristi V.
South Africa
Really enjoyed this, some bits I didn't 100% understand but English isn't my first language. I found a lot of really interesting things and a lot of helpful tips that I've already started to try out. If you want to understand happiness then take this course.
Gabriela C.
Greece
I would give 4.5 The resources and links within the course were very useful, the first 4 chapters were very interesting and well made, but for some reason I felt that the last 2 chapters (Freedom and Trust and Kindness) could be developed a little bit more. Hope this helps. Thanks.
Leigh A.
South Africa
The outcomes of this happiness masterclass are quite profound and exceeded my expectations. Having now completed the course I'm now brimming with interesting insights into happiness itself as well as how to up the levels with relation to relationships, health, money, freedom, trust and kindness - especially in the workplace. Try it out. Whether your focus is on your own personal happiness or upping the happiness levels of your employees, I hope you end the day with a satisfied smile on your face!
Dean A.
United Kingdom of Great Britain and Northern Ireland
Full of lots of interesting and practical tips on happiness. Meik has a dry sense of humour which I like. Helped lift my spirits during a grey and wintery January! It's a tick from me.
Rupesh B.
Singapore
It was good to know and learn about happiness
Sheryl G.
United Kingdom of Great Britain and Northern Ireland
A truly satisfying course.
Patricia I.
Nigeria
The course was insightful
Benilde B.
Mexico
Really interesting course!
Alexander C.
Philippines
It was a nice course that looks into different aspects of happiness. This course will not make you happier but will teach you how to change for a happier you.
Giovanni F.
Mexico
Very insightful and easy going. Love it!
Judah J.
Nigeria
Amazing course.
Balasubramanian G.
India
Thoroughly enjoyed the course from beginning to end
Richard M.
United Kingdom of Great Britain and Northern Ireland
Very well-designed and interesting course with some simple insights you can use to improve your life. Some fun videos as well to keep things light.
Ariadna M.
Mexico
great course
Monica C.
Mexico
I enjoyed this course with the lessons and the articles that you read throught the course. Happiness is something we take for granted, but if we really work on us in our satisfaction, we will be even happier!
Craig H.
United Kingdom of Great Britain and Northern Ireland
Whilst this course may not directly help you in your vocation, it really inspires you to live a better life. I must state that this is probably one of the best courses to help you re-align and prioritise your own inner self.
Reham E.
Qatar
The course helped me understand the main happiness pillars and how it affects individuals.
Dom M.
United Kingdom of Great Britain and Northern Ireland
Wonderful course to take you through different areas of life and how we can approach them to achieve greater happiness.
Doan S.
Indonesia
Love it. Insightfu
Jennifer V.
Canada
Great course
Sara C.
Portugal
A new perspective on understanding happiness in its essence.
Jennifer I.
Canada
Well structured
Natasha M.
North Macedonia
In the face of this epidemic of unhappiness, this course is "positive psychology" where the field of study focuses on learning for well-being which is very important for any human being on the planet.
Thanarat L.
Thailand
Simple, and sometimes very eye opening
Oyeronke G.
Nigeria
Happy Course gives every insight needed to have a happy life
Mike A.
New Zealand
A fantastic overview of the current research and trends in happiness and how we can help ourselves and others to live happier lives
Starley S.
United States of America
Happy 😃
Elisa Z.
Italy
A short and easy course on happiness, with data and statistics and a lot of useful external links.
Dominic A.
South Africa
It teaches you the theory about the things you know, but don't necessarily realize. Really great - I feel happier already!
Marleno S.
Brazil
Excelente! Muito didático e intuitivo.
Sandeep N.
India
An interesting and inspiring course that enables you to delve into the elusive world of happiness. Follow the tips on happiness and imbibe then in your life.
Paulius R.
Lithuania
Easy presentation of what makes you happy. I'm in a search for work–life balance formula so this course was quite useful to get some ideas.
Lauren F.
South Africa
A very enriching course, I thoroughly enjoyed it.
Katherine R.
Australia
This course was wonderful, so fun to do and actually got me through a long Melbourian lock down. 2020 was saved for me by Hygge and Happiness courses. thank you.
Mikhail E.
Russian Federation
Every government official in every country must go through this courses
Amanda B.
Australia
The course format was user friendly & engaging, lots of references to broader research & articles adding to the credibility of the work. The content encouraged reflection on a personal level and a global level. Thank you for sharing your insights - I feel like I am a better person for participating!
Marcos V.
Spain
Intuitive, motivating course, only has a sligtly slow conection/ response with de wepage
Holy A.
Denmark
A great course, that explains what is at the core of happiness and gives good advice for sustaining one's happiness in the long run!
Emily W.
Myanmar
Happiness made practical! This course offers advices you can consider, follow and witness in creating your own happiness.
Matt P.
United Kingdom of Great Britain and Northern Ireland
A great little course that helps you discover how the simplest of changes can improve your life, happiness and wellbeing
Yakov G.
Israel
A course that explains things that lead live a happier life regardless of who you are and what you are.
Amy B.
United States of America
This course has put many things in the proper perspective for me.
Hartley M.
Canada
Hello everyone looking for a happier life, I just completed The Happy Course!! I found the class after reading Meik Wiking's Little Book of Lykke I would recommend it to anyone looking for a better happier life and to help them improve the lives of anyone they are in contact with. I enjoyed the class and all the interesting links it took me to. I have even forwarded a few links to my daughter and son as I thought they would help their lives be happier. The class gave me new ideas how I could assist my children and grandchildren as we go through Covid as well as life in general. It was Time well spent!!
Carl W.
United Kingdom of Great Britain and Northern Ireland
Well researched, lots of interesting articles, but feels very Academic.
Emma P.
Netherlands
Very interesting course for anyone who is interested in happiness. Whether you already are happy or could use a little more happiness, you will find tips and new insights in this course.
Soe S.
Peru
The course help me understanding what makes us happy and making an introspection to value and enjoy life.
Louise W.
Ireland
Great presenter in Meik Wiking. Really interesting research backed by statistics. As always with 42 courses, excellent link to extra material; Youtube videos, articles and websites.
Iryna B.
Ukraine
I liked the course, it was easy and fun and at the same time extremely knowledgeable and interesting! The way you present the information is very easy to read and remember. The website navigation is perfect! I would recommend your platform and your course to my peers and friends. And special thanks to Mike and his charisma.
Paco B.
Spain
This is a great course with a lot of resources and based in a lot of research. A great learning experience exploring happiness from different perspectives.
Kristina S.
United Kingdom of Great Britain and Northern Ireland
Beautiful course, amazing insights and lots of extra reading material in all the links! thank you
Julian W.
Germany
A great 360° overview of what contributes to happiness in your personal life and those of others!
Aida V.
Armenia
Very interesting studies
Robert B.
United Kingdom of Great Britain and Northern Ireland
Great Course. Mike Weiking is very listenable, sums up current research on Happiness very well. Bit sized chunks but with interesting links for more depth. This is basically his Lykke Book with videos and and further links. Worth doing.
Michael G.
Australia
Full of great little insights into what makes us happy that will challenge your assumptions around life and happiness that will make you smile :)
Christopher R.
United States of America
If you've ever wondered, "what makes people happy?", then don't hesitate to take this course. It is filled with insights from around our diverse world and backed with data, practicality, wisdom, and some surprises too!
Alex J.
United Kingdom of Great Britain and Northern Ireland
I found this course really interesting and refreshing - it was great to get a wider perspective and I felt energised each time I logged on!
Salman M.
Pakistan
Great comprehensive review of the basis of happiness and well-being. Contains lessons to be learnt from a personal to a global level.
Laura R.
Romania
it was a course like no other! everything is perfectly organized, you do learn a lot of things in an incredible friendly and no stress way! thank you!
Aliza R.
United Kingdom of Great Britain and Northern Ireland
A fun distraction from COVID.
Cathy G.
United States of America
TOTALLY worth the time! You'll think, "I don't have time to watch all this and try to come up with answers". Take it a little at a time, you will be a better, kinder, happier, more knowledgeable person. You won't regret it I promise!
Marie H.
United Kingdom of Great Britain and Northern Ireland
What could be more important to learn about? An extremely informative but easy and well designed course. I was at a cross roads in my life and was not sure which way to turn - this course helped me realise what's really important in life :)
Mohak G.
India
Will make you rethink small decisions in your life that give you true happiness.
Amanda L.
United States of America
Such a great class! I learned so much that I'll be able to carry over into my psychotherapy practice, such a great resource!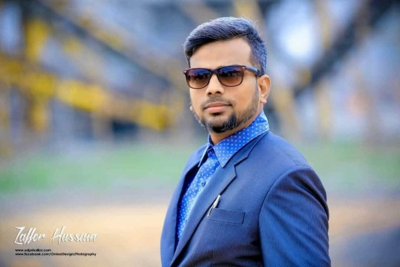 Zaffer M.
India
I learnt the knick knacks of how one can be happy!
Susan B.
Belgium
This course has inspired me to make some small but significant changes in my life to increase happiness not only for myself and those around me but hopefully for many others. The course layout was very fluid and so easy and nice to follow that almost completed it in one sitting.
Reshma M.
India
This is a wonderful course that is taught by an expert himself!
Grit W.
Switzerland
Fun & meaningful. One happy experience.
Ky P.
United States of America
Amazing course that provides data and research to back up its claim. The colorfulness and positive affirmations were also very helpful and motivational.
Lynda M.
United States of America
Each lesson was clearly very well thought out to make it accessible as well as grounded in research. I thoroughly enjoyed the linked materials as well and also the frequent positive feedback. I've been telling all my friends about this course!
Ben M.
United Kingdom of Great Britain and Northern Ireland
A useful course to complete particularly during lockdown and plenty of time to think about things.
Andrea S.
United States of America
This course really help me looked within so I can create more happiness in my life.
Roberta W.
Singapore
Great research on the science of happiness around the world
Hussain A.
Kuwait
the course is perfect
Kimberly B.
United States of America
Interesting research explained on why some people are happier than others and ways we can help our selves and our communities become happier places.
Beatriz M.
Ireland
It brings your mind down to earth, to examine what really makes us happy, removes all the straw and leave you with what really matters
Naomi H.
Jersey
A really enjoyable lockdown achievement! Complete in as little or as much time as you like!
Jacobine S.
Netherlands
Very interesting and nicely given
Stoja S.
Austria
Interesting facts and useful information
Alice P.
Canada
If you're willing to better understand how happiness and well-being are determined by, this course may help with that! And while understanding that, it also offers great sources of inspirations and tools to improve your own well-being status.
Stephen B.
United Kingdom of Great Britain and Northern Ireland
I quite enjoyed this course, even though I'm pretty much happy most of the time.
Alex P.
United Kingdom of Great Britain and Northern Ireland
interesting studies
David M.
France
Very pedagogical and interactive learning. The chronology of the lessons is well orchestrated. If you want to find out more about your life or what you can change... this is the course to follow!
George R.
United Kingdom of Great Britain and Northern Ireland
Very good course, helps in providing perspective against our our biases and offers practical advice on how to focus on what really matters in life.
Kalyca L.
United States of America
What I thought was a simple course on happiness became a journey flipping my beliefs on compassion, love and the world around me!
Diana M.
Romania
The course was great. I enjoyed it so much, as all Meik's books and studies.
Roland O.
Malaysia
The Content is substantial. The Delivery is light & easy with nice variations. The References are useful. Overall, a 5Star experience.