Join 18,044 Happy Learners
A personalised guide to creating a future you'll love
Covid-19 Update
Mental wellbeing during this time will be essential, so we're taking 50% off the price of our mental wellbeing related courses. Just use the code LOVELIFE at checkout.
Do you have the perfect life?
If your answer is no then you're in the right place.
In this course, the multiple award winning designer and author, Ayse Birsel, will guide you to design a life you love.
You'll use simple exercises to dive into your own heart and mind to find out what's holding you back, what makes you tick, and what you really want in life.
Upon completion you'll receive a personal life map, this is your unique plan to designing the life you love. This course was a year in the making to get it just right, it's private and totally custom to you, no two life map outcomes are the same.
This tried and tested process using Deconstruction:Reconstruction™ has helped thousands of people around the world figure out what steps they need to take in order to live a life they love.
Now it's your turn.
Key Features
Find out what's holding you back in life
Figure out what you really want in life
No prior creative experience necessary
Completely confidential and private
Our bespoke algorithm will create a personalised life map to guide you
Simple, Transparent Pricing
(Price per person)
Pay by Course
Lifetime access to this course
Lifetime access for a
single course.
All Courses (Monthly)
All Courses
(Monthly)
Access to all courses. Paid monthly.
Access to all courses.
Paid monthly.
All Courses (Yearly)
Save 30%
Access to all courses. Paid yearly.
Access to all courses.
Paid yearly.
All Courses (Monthly)
All Courses
(Monthly)
Access to all courses. Paid monthly.
Access to all courses.
Paid monthly.
All Courses (Yearly)
Save 30%
Access to all courses. Paid yearly.
Access to all courses.
Paid yearly.
Pay by Course
Lifetime access to this course
Lifetime access for a
single course.
We offer packages for teams and corporate
More info
Chapters
Learn about design thinking, how design principles can apply to life, and how this process can help you live the life you want to.
Practice deconstructing the elements of your life so that you can identify all of its current parts and pieces.
Learn techniques to look at your life from another perspective to see what you truly value and what really matters to you.
With your new perspective identified, learn how to put the parts and pieces of your life back together in a way that reflects the life you want to live.
Learn how to give form to the design of the life you love in a way that will help you share and test it out with others.
Learn some design principles that you can apply to living the life you love, and experience the big reveal of the life map you've designed.
EARN CERTIFICATIONS FROM LEADING BRANDS
COLLECT BADGES FOR BEING SMART
REAL TIME MARKING ON LESSONS
CLIMB THE INTERNATIONAL LEADERBOARD
Lucas F.
Argentina
Learning here is like ending a series that you love, you feel empty when is over.
Magnus H.
Germany
So glad I signed up! The variety of techniques to test your understanding is great and the team behind the scenes even better.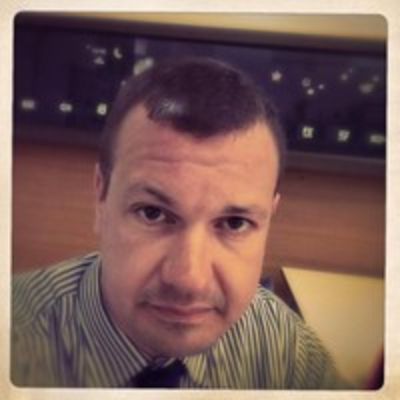 Ian H.
United Kingdom
42courses helped me land a plum job as a copywriter! So I love you all for life!
Nicola R.
South Africa
Fantastically interesting, diverse and ultimately engaging, perfect for the curious.
Andra N.
United States
Impeccable learning experience. The material is carefully curated and extremely engaging.
Meet your
Thought leaders
Ayse Birsel
Ayse Birsel is an award-winning designer, author and teacher. She was recently identified by Fast Company as one of the world's most creative people and is on the Thinkers50 Radar List of the 30 management thinkers most likely to shape the future of organizations. She lives between New York and Istanbul with her husband, Bibi Seck and their three children, who continue to inspire her life design.
Twitter: @aysebirselseck LinkedIn: Ayse Birsel
Birsel + Seck
The innovative New York design studio, Birsel + Seck, was co-founded by Ayse Birsel and her husband, Bibi Seck. They have partnered with leading brands like Amazon, Harvard Business Review, Nike, Tiffany & Co, Nissan, Converse, and more. Their mission is to bring simplicity, systems-thinking and humanism to the complex problems of life, work, experiences, products and business.
Website: birselplusseck.com
Where our students work
Alumni companies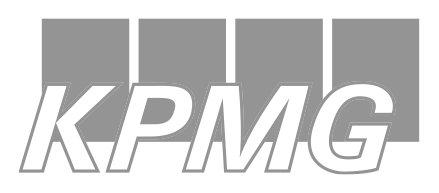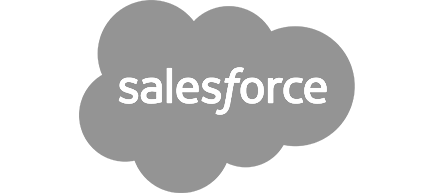 Special features
Get opinions from peers world-wide
Use any device, any time
Enjoyment guaranteed or your money back
24/7 support - ask us anything, any time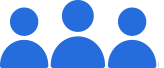 Get access for your team today
Quickly and easily add learners, track team progress and save time upskilling people.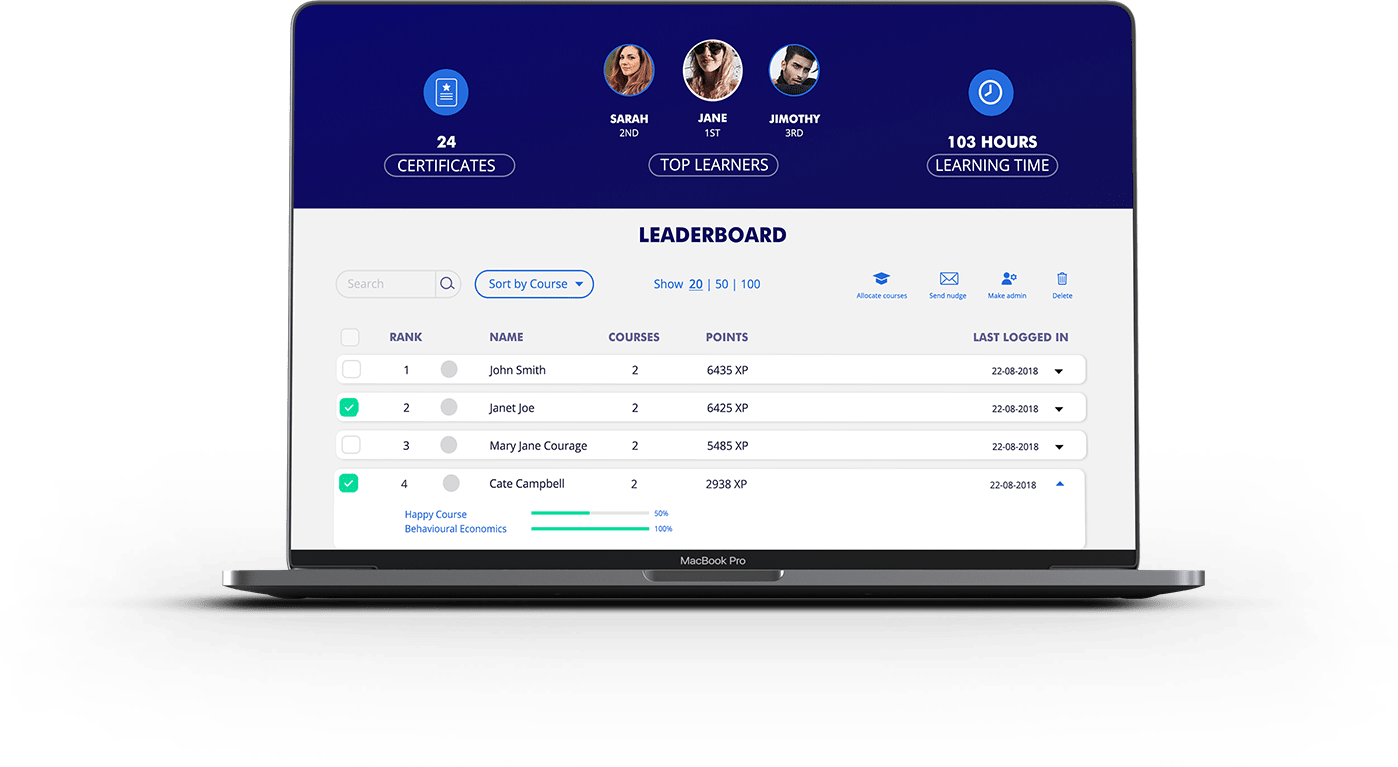 What people are saying
Andy V.
United States
I was feeling a bit stuck and bogged down so I decided to give this a go, I'm thankful I did. The process was pretty quick, it took me one morning and was easy to go through and gave me plenty of aha moments that have helped life me up.
kathy p.
South Africa
I've read a lot of self help books and this course is nothing like that. It really, genuinely helped me understand things about my life that I had never realised before. I particularly loved the heroes exercise! Everyone should take this course.
Deanne K.
United States
This was a fantastic course which really helped me to think of things in a different way - well put together and easy to follow.
Howard P.
United States
What a rich course and completely different way at looking at yourself, your career and the future. Great videos, examples, exercises.
Nicky A.
South Africa
I could easily complete the tasks and follow the steps through a creative process where I wasn't totally in control- which is brilliant because then you can't predetermine your answers or skew your response. This course forces you to analyse your life (work, relationships, health, personal time etc) and gives you the direction and time to actually stop and address your life. The result is a very clear mission statement of what you ultimately hold dear and should be prioritising and living out if you want to authentically live a life you love.
Sophie H.
United Kingdom
The course was really helpful in helping me understand what my priorities are; I loved how it taught me new, fun ways to gain insight into what makes me tick and identify what changes I'm going to make to incorporate them into my life. After doing this course I've realised that living the life I love is really attainable once I've worked out what it is that I love!
Andrew N.
South Africa
If you're looking for a concrete, linear guide on how to fix all the problems in your life, this may not be for you, but if you're open-minded and want to explore possibilities in your life using your creative side, this course is brilliant.
Colleen C.
United States
An excellent process that is explained well using different media
Nako M.
Canada
Ayse's course is easy to follow with great action items to get you quick results. I enjoyed the additional resources she provided and I got a lot of value from the assignments. I highly recommend taking this course. 5/5 rating
Faeeza K.
South Africa
Ayse was a brilliant facilitator - warm and instructive. The course used indirect tools to help me see clearly who I am and what my priorities are. Definitely changed my life and I will be recommending the course to others I know.
Helen R.
United Kingdom
Design the Life You Love was nothing like I expected, but it was everything that I needed. This course is full of creative exercises that guide your thinking in just the right way to realise things about your life that you've never realised before. I loved it and recommend it to anyone who wants more from life.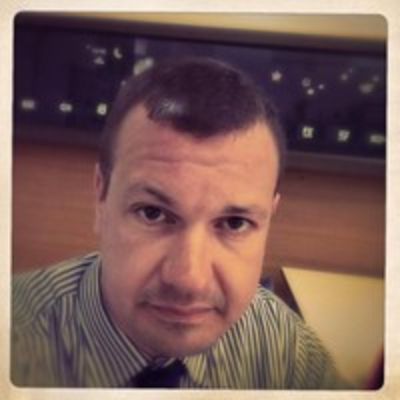 Ian H.
United Kingdom
Design your life is a course that leaves you feeling great about YOU... What DYL does is help you peel back a few layers, see how well you are doing, and then give you some cool little tools to mop up any areas of slack. Whether you want to design your life from scratch or enjoy a few hours in the company of great host, with great ideas and advice, the DYL course is a little gem. (And it's pretty clever what they do with the life map and letters)
Nick B.
South Africa
The Design the Life You Love course was honestly interesting, and in some points thought-provoking, given the amount of different theories and approaches that were taken in this course. The concepts aren't ground-breaking but how they are all put together gives you a great picture of who you think you are right now - and who you choose to be next!
David H.
United Kingdom
Design the Life You Love helped me to unpack my emotions and discover what I need to focus on to lead the life I want. The processes of dismantling and reassembling was particularly eye-opening and insightful.
Kate H.
South Africa
This course focuses on your own creativity and uses exercises to prompt introspective thoughts. It's definitely not like any self help book and makes you think about how you want to live in new and different ways. I found it genuinely helpful, interesting and well worth it.
Delia V.
South Africa
The Design the Life You Love course helped me prioritise the things that are important to me. I loved that it was easy to follow (with a really cool interface) and found the additional readings and videos particularly interesting. It didn't feel like work, it felt like enrichment. 5 Stars all around!
Kristi V.
South Africa
Ayse is a genius! I loved the gentle way helps your creativity bloom and shows you how to identify the thoughts that will inspire real action in your life.
Tanya M.
South Africa
I really enjoyed the design course and would rate it as 5 out of 5. There are two reasons for my rating – firstly I really enjoyed the content. I found it personally meaningful and easy to apply. Secondly, I was extremely impressed with the way the online learning was designed. I am a master trainer for the 4MAT framework for learning – I am not certain if you have come across this framework, but your course design definitely resonated with the principles of 4MAT. (Learning designed to be experiential and that follows the natural cycle of learning, underpinned by our current understanding of neuroscience). As an experienced L&D professional I can attest that it is probably the most effective online learning I have come across to date. Very well done!
Sam C.
South Africa
Very inspirational and eye opening! flows nicely and kept my short attention span interested ;-) If I had one crit it would be the composition of the video having her dead centre but that's just the photo nerd inside of me talking.
Magnus H.
Germany
Very few self help guides offer anything new, but this course is completely different to everything else out there. It's full of clever, creative ways to make you think about where you are and what you really want out of life, and helps you figure out how to get there. It's a real wake-up call.
Natasha C.
United Kingdom
This course makes you look at your life from a whole new perspective. I wouldn't call myself a "creative person" but through Ayse's simple, playful, and insightful exercises, I ended up using my own creativity to design my life. I loved it.
Esra B.
Turkey
It was professional and creative
Tamlyn A.
South Africa
Absolutely loved Ayse' masterclass! Really enjoyed the fact that it touches on emotion and personal goals. The different interactions and various links/videos were cool.
Claire C.
South Africa
I thoroughly enjoyed Ayse's course. It was creative and exploratory and really revealed what we already know about ourselves but are to afraid to take notice of or to acknowledge. It was also fun to do too! I will explore other courses soon. 5/5
Ece İ.
Turkey
It was a brilliant class, I enjoyed and learned too much. Actually I could take immediate actions after finishing my class and it made me feel good.
Gavin W.
South Africa
I got a lot out of this course. It really helped me get clarity and focus on what I want to do next. Of most value was the way in which they facilitate you getting in touch with what you value the most. Also a good use of technology in the way it draws on answers given in previous modules to help write the letter to one's self at the end. I felt that some of the selection of external material (the links to other videos and articles) could have been better. It felt a bit cobbled together and some of them felt like pitches for other products. One minor bug bear is that the letter to one's self page doesn't auto save ... I wrote mine over a 3 three week period (yup, the course really got me thinkingEmoji), but every time I came back to it, the previous changes had been lost. So I ended up just writing it in a word doc. Overall a very good course which I have recommended to others.
Sandra S.
Netherlands
Great toolkit for everyone who wants to change a current status quo in her/his live, may it be a personal situation, a live or a work challenge