Sign up below for course updates
Creativity for Business
Creativity is more than just art.
In an increasingly competitive business world, both individuals and companies need to perform at their highest level.
As an increasing number of processes become automated what will it take to not just survive but thrive?
In a word: ideas.
They are the most valuable currency for any organisation or employee. Why?
Because creativity can't be automated.
Machines combined with Artificial Intelligence are great optimisers, but they are poor creators. They can make things faster and more efficiently but they can't tell you what to make.
This course is for anyone wanting to get better at coming up with ideas, whether as an individual or as a company.
We will take a look at a wide range of case studies that demonstrate the power of creativity to add to the bottom line and share easy-to-use tools you can put into practice straight away.
Those who develop their creative skills will be at a distinct advantage now and in the future.
What's Covered
AN INTRODUCTION TO CREATIVITY
CREATIVITY AND BUSINESS
THE CREATIVE PROCESS
CREATING A CULTURE OF CREATIVITY
HOW TO BE MORE CREATIVE
Meet your thought leaders
Cannes Lions
Since its first outing in 1954, the Cannes Lions International Festival of Creativity has been bringing the creative communications industry together every year at its one-of-a-kind event in Cannes to learn, network and celebrate. Now for the first time anyone in the world can learn from and be inspired from the best of the best in the industry all from the comfort of your own home.
Website: canneslions.com
What people are saying about 42courses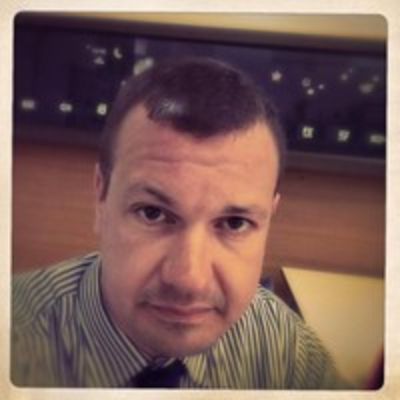 Ian H.
United Kingdom
42courses helped me land a plum job as a copywriter! So I love you all for life!
Sarah B.
United Kingdom
The gamification format makes the courses addictive and so much easier.
Hannah T.
Ireland
Happy I joined. I really enjoyed the interesting case studies and handy tips that you can look back on.
Bradley C.
Australia
I was unsure of this at first, however, learning on your time, in a fun way, works for me!
Magda B.
United Kingdom
I didn't know what to expect, but delighted I joined. Excellent stuff. It made my morning commute much more bearable.
Charlotte B.
United Kingdom
Really easy to digest and the right balance of video and article content.
Magnus H.
Germany
So glad I signed up! The variety of techniques to test your understanding is great and the team behind the scenes even better.
Nicola R.
South Africa
Fantastically interesting, diverse and ultimately engaging, perfect for the curious.
Andra N.
United States
Impeccable learning experience. The material is carefully curated and extremely engaging.
Tom K.
United States
Engaging, informative, varied, and very well researched.
James S.
United Kingdom
Very accessible and entertaining, thoroughly recommended.
Remi C.
Australia
42courses is one of the best e-learning platforms. Enjoy the ride.