Join 19,623 Happy Learners
Learn how to use creativity to make larger profits
Creativity is more than just art.
In an increasingly competitive business world, both individuals and companies need to perform at their highest level.
As the number of jobs and services become automated what will it take to not just survive but thrive?
In a word: Creativity.
It's the most valuable currency for any organisation or employee. Why?
Because creativity can't be automated and it's the one thing that can set you apart from your competition.
This course is for anyone wanting to increase their creative capabilities and come up with better ideas, whether as an individual or as a company.
We will share over 50 case studies that demonstrate the power of creativity to add to the bottom line, and give you easy-to-use tools you can put into practice straight away.
Those who develop their creative skills will be at a distinct advantage now and in the future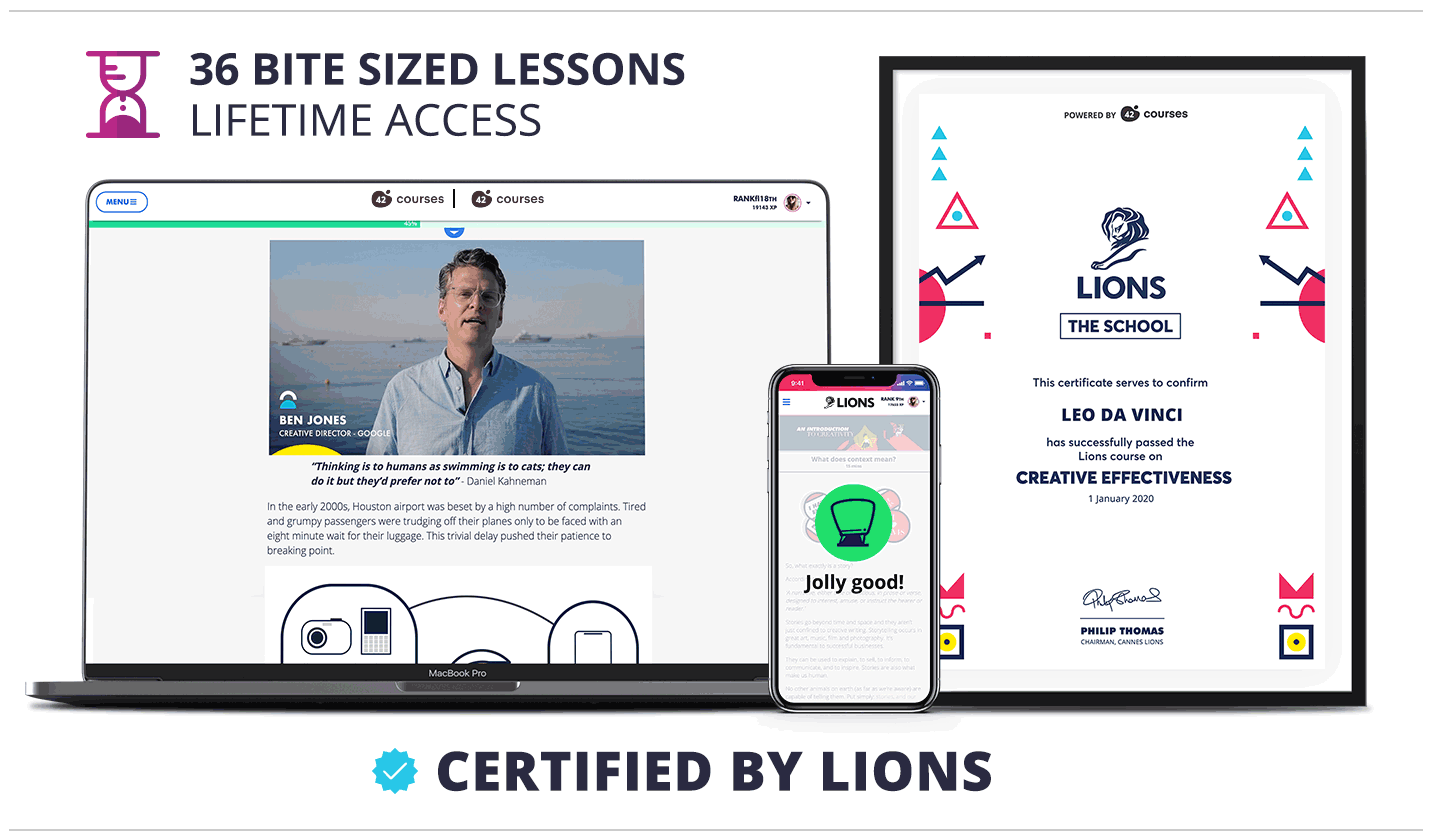 How does it work?
Who is this for?
Anyone wanting to use creativity to grow their business
Marketers and creatives want to know how to use creativity effectively
CEO's or Founders, or owners of companies looking to understand the topic to help them grow their business
Simple, Transparent Pricing
(Price per person)
Pay by Course
Lifetime access to this course
Lifetime access for a
single course.
All Courses (Monthly)
All Courses
(Monthly)
Access to all courses. Paid monthly.
Access to all courses.
Paid monthly.
All Courses (Yearly)
Save 30%
Access to all courses. Paid yearly.
Access to all courses.
Paid yearly.
All Courses (Monthly)
All Courses
(Monthly)
Access to all courses. Paid monthly.
Access to all courses.
Paid monthly.
All Courses (Yearly)
Save 30%
Access to all courses. Paid yearly.
Access to all courses.
Paid yearly.
Pay by Course
Lifetime access to this course
Lifetime access for a
single course.
We offer packages for teams and corporate
More info
Chapters
Understanding what creativity is and why it's important for businesses.
The link between creativity and business performance is undeniable. Why therefore are so many companies uncomfortable with it?
How to make sure your creative advertising work is effective.
You don't need to wait for inspiration to strike. You do need to follow a process. In this chapter, we examine the steps in detail.
Many organisations are not conducive to a creative culture. What can be done about it?
We explore in detail the techniques you can use to help yourself to be more creative.
EARN CERTIFICATIONS FROM LEADING BRANDS
COLLECT BADGES FOR BEING SMART
REAL TIME MARKING ON LESSONS
CLIMB THE INTERNATIONAL LEADERBOARD
Lucas F.
Argentina
Learning here is like ending a series that you love, you feel empty when is over.
Magnus H.
Germany
So glad I signed up! The variety of techniques to test your understanding is great and the team behind the scenes even better.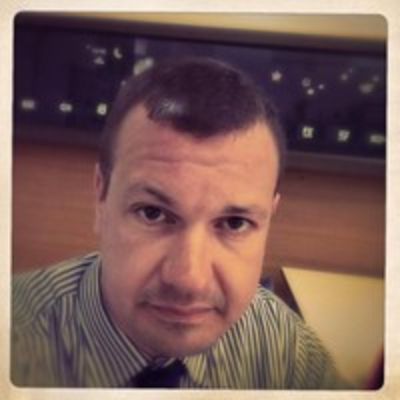 Ian H.
United Kingdom of Great Britain and Northern Ireland
42courses helped me land a plum job as a copywriter! So I love you all for life!
Nicola R.
South Africa
Fantastically interesting, diverse and ultimately engaging, perfect for the curious.
Andra N.
United States of America
Impeccable learning experience. The material is carefully curated and extremely engaging.
Where our students work
Alumni companies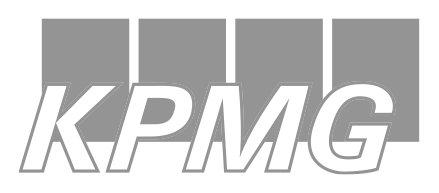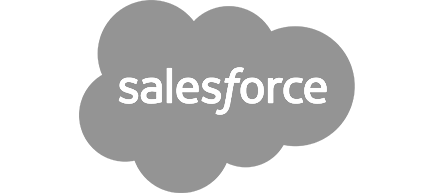 Special features
Get opinions from peers world-wide
Use any device, any time
Enjoyment guaranteed or your money back
24/7 support - ask us anything, any time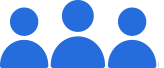 Get access for your team today
Quickly and easily add learners, track team progress and save time upskilling people.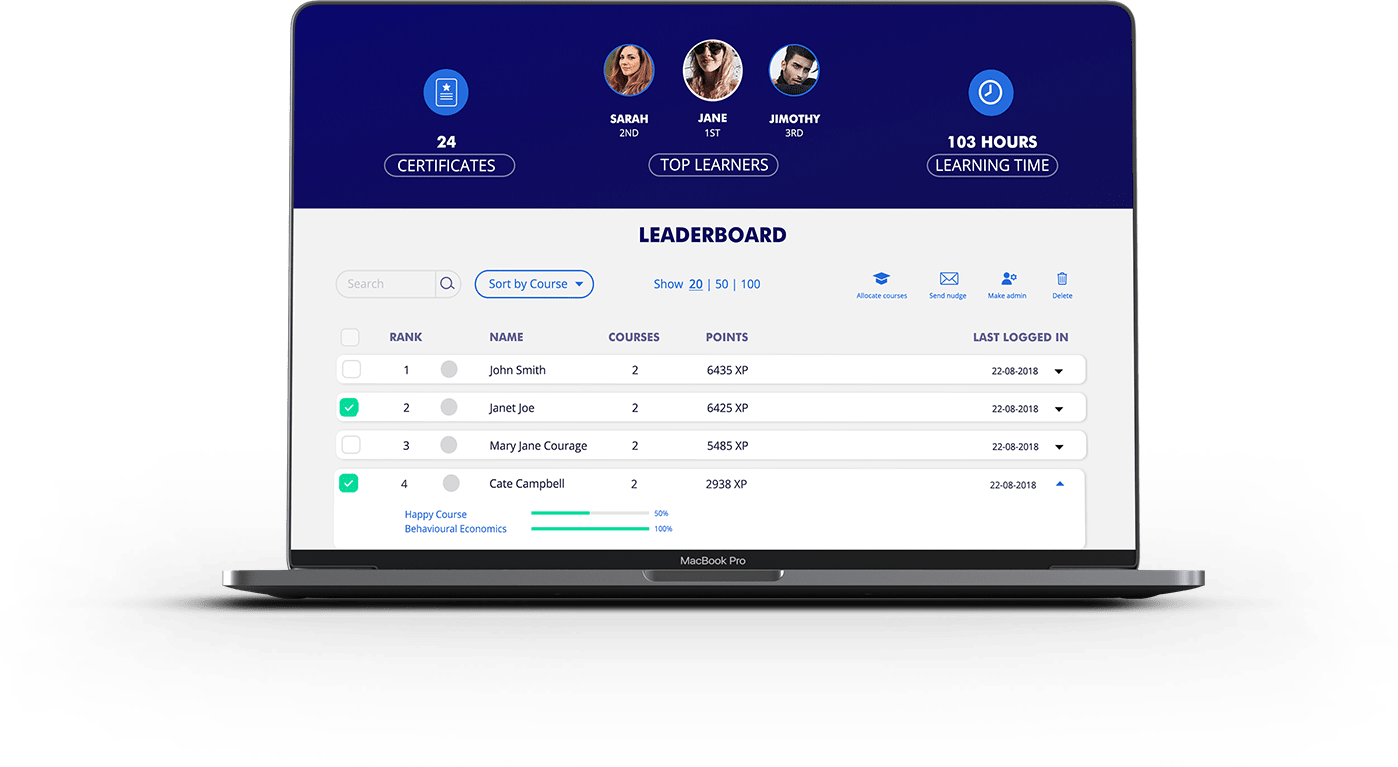 What people are saying
Najla A.
Kuwait
I really enjoyed going through the whole course that I really wanted to compete it in one day! It was very inspiring having gone through many case studies.
Areg S.
Russian Federation
Really inspiring and useful data from top players on the market. Would def recommend everyone from middle to senior position.
H.L. W.
Ireland
Content is very engaging, with videos and marketing examples to complement.
Ross C.
United Kingdom of Great Britain and Northern Ireland
Gives a really good full spectrum view of the creative process - including things like how to give and receive feedback, as well as different approaches to individual idea generation or brainstorm-based idea generation. The variety of examples also means that you'll feel both entertained and inspired as you work through the course.
Peter D.
United Kingdom of Great Britain and Northern Ireland
Excellent course to help think through the concept and practical steps to increase creativity.
federico g.
Italy
Easy to follow. Engaging. Lot of tips. Good example. One of the best learning platform (for me).
Nick C.
Germany
Awesome case studies. Some great videos and top notch stories. Loved the one from Rory Sutherland about Red Bull vs. Coke. So true but never thought about it that way before! Some helpful practical tools for boosting creative thinking which is handy. Overall, a great xourse.
RT H.
United States of America
This class was a perfect way to refresh the basics of what we do.
Natasha C.
United Kingdom of Great Britain and Northern Ireland
A lot more fun than I expected. Some e-learning I've done in the past kind of sucked but this was different. Actually enjoyed doing it and picked up loads of helpful tips. Useful if you're thinking about starting you're own business I'd say...
Bagawathram K.
Singapore
It was a great experience hearing from the world's top creative people from one place!
Jan M.
Czech Republic
This great course shows how creativity is important for any businesses. How you can be more creative and effective at the same time.
Max M.
South Africa
Something a bit different. Makes a good case for why creativity is essential in business especially these days when the pace or innovation seems to keep accelerating. As a partner in my company, it's given me some ideas of ways to improve our creativity as well as a reminder of its importance. Highly recommended.
Olivia B.
United Kingdom of Great Britain and Northern Ireland
Learned loads, will definitely help me in my career.
Shehan S.
Sri Lanka
Good course, one of my answers got me into the exclusive Club42. What will you do with your answers?
Johanna A.
United Kingdom of Great Britain and Northern Ireland
On my eighth course now and this is one of the best. As English is not my first language, I like that it's easy to read and the stories are great. Had to really think about some of my answers this time so more challenging but that's a good thing. 😀
Ekaterina P.
Russian Federation
It was an extremely helpful and informative course. I literally added everything to my notes.
João N.
Portugal
Very interesting. With strong examples on how creative can benefit your business.
Chris S.
Australia
There's some really good advice in this course. You will definitely get something out of it!
Mark D.
United Kingdom of Great Britain and Northern Ireland
Really insightful pulling in robust data points from the likes of Binet & Field to support arguments.
Frank M.
Uganda
This course has practical insights into how you can grow your business using creativity.
Alberto S.
Italy
A great course to develop your creative attitude!
Craig H.
United Kingdom of Great Britain and Northern Ireland
As with all of the 42 Course offerings they are ideal for people who want to have a flexible approach to learning new skills. This course is no different, with a mixture of written material and videos to watch as well as the questions at the end of each topic it really helps to get you to think.
NIÑO G.
Philippines
Lots of learning .
dan s.
United Kingdom of Great Britain and Northern Ireland
Solid foundation for defending the value of creativity to businesses
robin a.
Oman
Very useful course for refreshing ideas on how to be more creative and innovative. The examples, case studies and book references were amazing.
Starley S.
United States of America
Excellent course for creatives
Mirjana L.
Serbia
I really enjoyed every minute of it! So many great campaign examples I haven't heard of before! Not too long videos with concise content and messages!
Gabriel B.
Colombia
I like this
Karina S.
Germany
Interesting tips & tools to fuel your creative thinking and try out new approaches.
Judah J.
Nigeria
I bet you, this is the final busstop on interactive, playful, insightful and knowledge based environment I've always seeked for! You're all the best, worth every second!! Thank you all.
Mike R.
South Africa
t
Omobonike O.
Nigeria
It was very explanatory and detailed. i really liked the video references.
Tamara R.
Ireland
The greatest thing since sliced bread! I've been looking for advertising courses for ages and I am happy to have found this one. The course covers everything in creativity for business and you also get to watch an endless suite of commercials. If you're like me and skip the tv shows to watch the ads, this is the course for you.
Paulo M.
Portugal
It gives the participant a good framework for putting creativity in our daily routine.
Jaafar h.
Bahrain
clear like a crystal, sharp like a sword, heavy knowledge with the light package.
Dimitria I.
Greece
Nicely structured, good variety of information and case studies, certainly a kick start for your own personal journey
Jesus C.
Mexico
Nice!
Matt P.
United Kingdom of Great Britain and Northern Ireland
We all struggle to quantify the true value of creativity. This course helps you consider and better quantify the value of sound thinking, and brilliantly simple ideas.
Armin H.
Germany
Great course full of inspiration and interesting insights...I´m energized
Louise W.
Ireland
Well designed, good videos and links to outside websites. Excellent specialists.
Janet B.
United States of America
Inspiring content you will want to dig into regularly.
Cynthia V.
France
A course to know top examples of creativity impacting positively in Business.
Tunde O.
Nigeria
Great stuff to help build and nurture creativity
Savio H.
Portugal
An amazing course! Help to be more active!
Roupen M.
Lebanon
The course gives an interesting approach to what creativity really is and once used correctly how it can render amazing results.
Mubashshir A.
India
This course is built by exceptionally creative people. Tailor made for every creative person. Overall, truly an overwhelming experience!
Aliza R.
United Kingdom of Great Britain and Northern Ireland
Useful strategies to make meetings less dull and find inventive solutions.
Natasha M.
North Macedonia
A good master class to understand the importance of creativity for a business growth.
Abdul O.
Nigeria
It's the best thing that has happened to me in 2020
Omokolapo O.
Nigeria
This course reveals a new level of understanding
Abhishek S.
India
Though this course taught me a few things but it was not as fruitful as the Behavioral Science for brands course that I did prior to this. Few modules seemed stretched or just to fill the pages. Was not bad but was not that good either. this doesn't mean that a course on this unique subject has to be like that. It's a unique topic to teach and even the topics chosen to teach it were very nice. It's just that content seemed weak in certain chapters. Few of the video lectures were more of interviews and less informative. I am trying to give honest and the best of review that I can because I actually feel these courses are helpful and be get better.
Adam T.
United States of America
Good intro class for expanding creative thinking.
Yagna A.
India
Great insights
Yoky P.
Singapore
One of the most exciting course I had so far. Lots of case study and mind blowing knowledge we can implement in our career.
Tim C.
Denmark
Another great 42courses course. Lots of insight and wisdom from industry names with plenty of examples that bring the course to life.
Silvi S.
Estonia
I'd say a good marker for a book (or a course) is one that makes you more fascinated by the topic than you were when you started it - resulting in maybe ordering some more books. Well, I say, this course is now over and there's a crate of books heading my way from amazon, and I am eager to learn more about them! What a very cool, inspiring, encouraging experience, this course!
Thiruveedhula S.
India
Creative Thinking is enabler of novel things around the globe. This courses aides us every professional towards understanding the nuances of creative thinking. It is beautiful course must for people in advertising and marketing business.
Soe S.
Peru
Interesting points of view on how creativity drive sustainable business.
Alejandro L.
Argentina
This course gives you lot of tools in order to show square-minded how creativity improves buisness and builds profits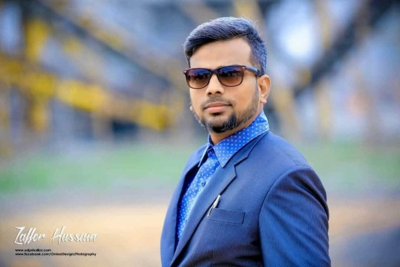 Zaffer M.
India
The content of this course is crisp and clear, it teaches all the relevant aspects of developing creativity for business which is very essential, especially during these challenging times.
Chrishantha J.
Sri Lanka
Many people think creativity is limited to the world of pictures and copy. However, it is equally important in the world of business and even in life. This course gives us the tools and the insights on how to use creativity for growing ourselves and our businesses.
Chad P.
United States of America
Great for getting your mind right
Kevin B.
United States of America
A great course for marketing professionals interested in discovering fresh ways to problem solve.
serge c.
France
Clever made. Useful. Easily reusable.
Olanike L.
Nigeria
Very insightful
Jonathan R.
United Kingdom of Great Britain and Northern Ireland
A thought provoking course, easy and fun to do and will serve well in business and life in general.
ebru t.
United Arab Emirates
Amazing course with great case studies
Oyeronke G.
Nigeria
Fantastic course
Karla B.
Puerto Rico
Cool for marketing and accounts people, not for creatives
Vaquas A.
United Arab Emirates
Excellent. Insightful
Srikanth R.
India
Learned quite a bit about the creative world. Considering diversity is important to be creative, it was interesting to learn about the functioning of advertising world. Though it would have been good if the course had provided more examples for other industries as well. Also there could have been more emphasis on practical ways to develop creativity.
KC C.
Hong Kong
Great course to stimulate your creativity mind
Sarawak G.
Malaysia
Great! Easy to understand
Max W.
United States of America
A great course!! It will help you to think out of box.
Janet C.
Australia
Some new thoughts on how to be creative that resonated with me
Paul L.
Saudi Arabia
Take it seriously, read all the data and information
Sweta M.
India
Creativity for Business has been an amazing course. It's a course that I think everyone, be it client, agency, finance team, anyone and everyone should take one. It gives us a peak into the wide spectrum of ideas and creativity that we have inside us. Just need a right way to channel it out. Great at helping in problem solving.
Rocco G.
Italy
So inspirational
Leo F.
Argentina
Really cool examples. Industries and business models reinvented because of creative thinking.
Amanda C.
Malaysia
I found the course to be extremely interesting! Especially with all of the case studies with the various ads as well as the added reading materials. It brought new insights and perspectives into the current work that I am doing.
Sergey P.
Colombia
value for money
Sarah L.
Malaysia
Great course, with emphasis on practical lessons that can be applicable in the work environment. Loved the relevant and real-world examples
antal b.
Netherlands
A great way to learn about the impact of creativity as well as to learn how to use it.
Matteo R.
Singapore
good snackable course, great for "smart working" period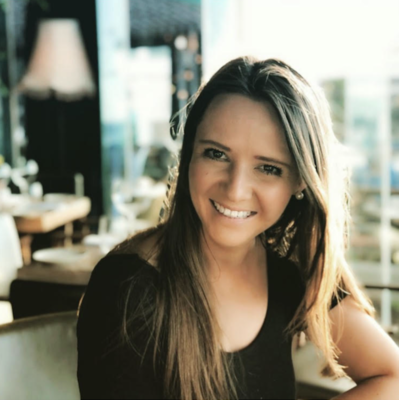 Irene B.
South Africa
Creativity for Business is an amazing course. It really helped me to understand the importance of creativity for any business sector. It was wonderful to be able to complete the course on the go and learn for leading industry experts. Would highly recommend this course.
Tenny B.
Georgia
Its very good 🙏🏻❤️
James L.
Malaysia
It was good, basic, with simple steps on how we can improve our creativity.