$
900
Join 5,270 Happy Learners
How we can innovate like nature
Innovation has been going on for 4 billion years, so we'd be crazy not to take inspiration from the ultimate testbed - Earth. This is biomimicry, and in this course we'll explore what that means, how it's being applied, and what the possibilities are. When it comes to problems in design, medicine, engineering and everything in between, nature so often has the answers. We just need to ask.
EARN CERTIFICATIONS FROM LEADING BRANDS
COLLECT BADGES FOR BEING SMART
REAL TIME MARKING ON LESSONS
CLIMB THE INTERNATIONAL LEADERBOARD
Magnus H.
Germany
So glad I signed up! The variety of techniques to test your understanding is great and the team behind the scenes even better.
James S.
United Kingdom
Very accessible and entertaining, thoroughly recommended.
Hannah T.
Ireland
Happy I joined. I really enjoyed the interesting case studies and handy tips that you can look back on.
Diana M.
South Africa
Glad I took the leap! Not only educational but also entertaining, which is still very rare these days.
Andra N.
United States
Impeccable learning experience. The material is carefully curated and extremely engaging.
Chapters
An overview of biomimicry. What's it all about? Why learn from nature anyway?
What are the most successful strategies to abstract means of problem-solving from nature?
What can we learn from the structure and properties of nature's materials?
As one of the most energy and resource expensive areas of business, manufacturing has a lot to learn from nature. Here are some ways it's already helping.
The natural world is a very efficient user of energy. What techniques can we adopt to help us improve the way in which we use energy and reduce our overall consumption.
In the search for more efficient ways of moving air and water around there are many clues that mother nature offers.
Biomimicry is a field that's about to explode. What are the current opportunities, constraints, debates and possibilities? Here are some answers.
All access pass
Get access to all current and upcoming courses for 1 year
$
300
Get Access Now
Meet your
Thought leaders
Richard James MacCowan
Founder and CEO of Biomimicry UK, Richard is an awarding-winning urbanist with interests in both behavioural economics and nature-based design. He formed the team behind Biomimicry UK in 2012 to take the research on nature-based design and finding a place for it in industry. Richard is also an urban design consultant and the lead for Biomimicry, Biophilia and Systems-thinking at the Leeds Sustainability Institute.
Biomimicry UK
Biomimicry UK's mission is to inspire and share how nature can deliver unique solutions. We give innovators the tools, guides, and insights to help organizations boost the way they innovate.
Special features
Get opinions from peers world-wide
Use any device, any time
Enjoyment guaranteed or your money back
24/7 support - ask us anything, any time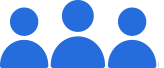 Get access for your team today
Quickly and easily add learners, track team progress and save time upskilling people.
What people are saying
There are no reviews yet.