$
100
Join 4,366 Happy Learners
How to influence people to love your brand and buy your products
There have been shelf-loads of books written about behavioural science and psychology. So, do we need this course?
The short answer is yes. This course is different.
Most commentators have focused on describing the findings of behavioural science. That's useful, but it's not ideal for marketers or those running their own businesses.
Instead of describing academic findings, this course shows you how to apply them, to make your brand even more successful.
Behavioural science can improve all aspects of marketing: from pricing to promotions, from media to messaging. If your customer is human, there will be something for you.
How can we do this?
We will look at a wide variety of biases (not just the most popular ones) and explain how you apply them.
But variety can be confusing, so we'll also introduce you to a simple framework, C.R.E.A.T.E.S., for navigating the complexity.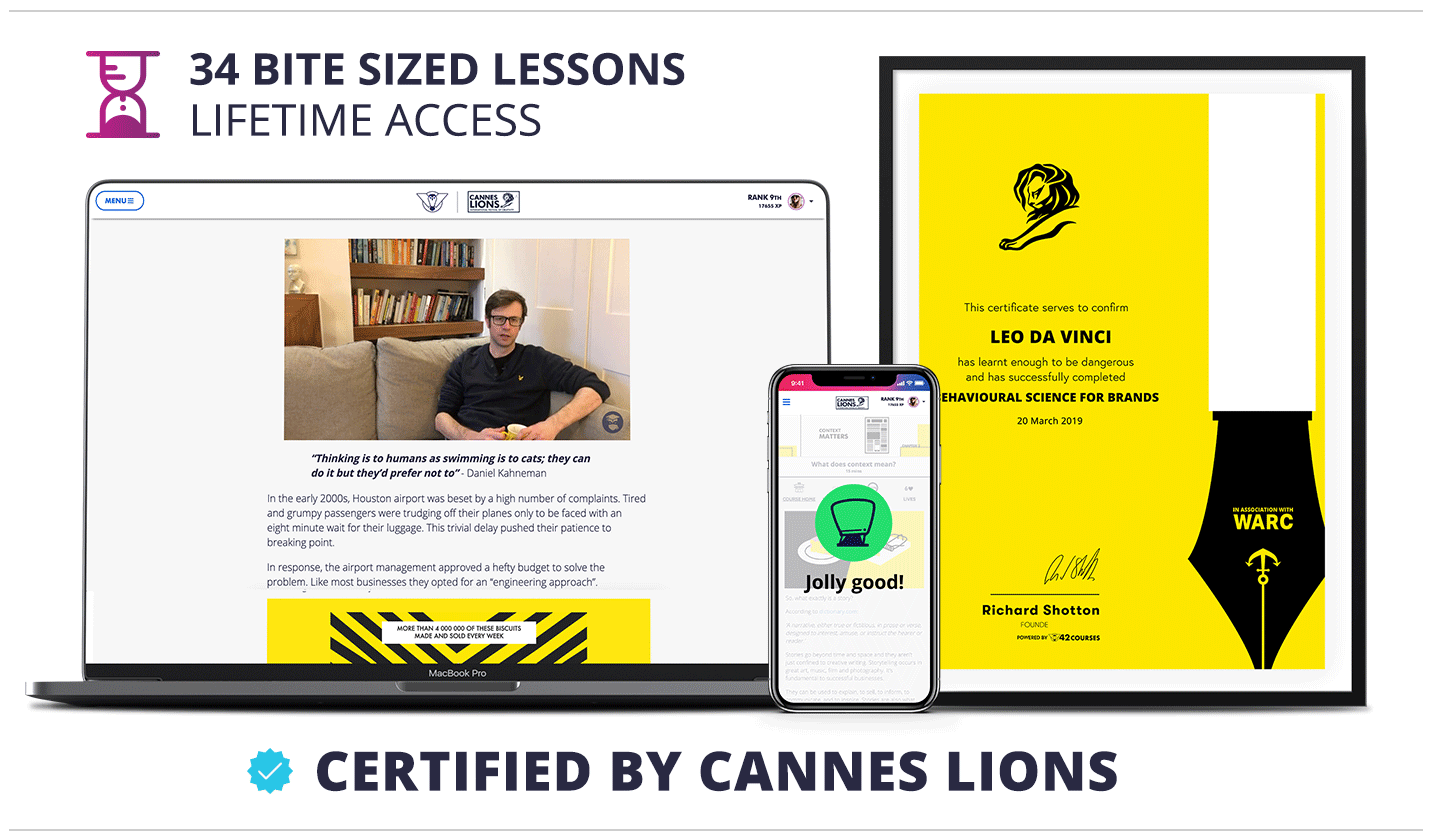 EARN CERTIFICATIONS FROM LEADING BRANDS
COLLECT BADGES FOR BEING SMART
REAL TIME MARKING ON LESSONS
CLIMB THE INTERNATIONAL LEADERBOARD
Remi C.
Australia
42courses is one of the best e-learning platforms. Enjoy the ride.
Magda B.
United Kingdom
I didn't know what to expect, but delighted I joined. Excellent stuff. It made my morning commute much more bearable.
Diana M.
South Africa
Glad I took the leap! Not only educational but also entertaining, which is still very rare these days.
Hannah T.
Ireland
Happy I joined. I really enjoyed the interesting case studies and handy tips that you can look back on.
Charlotte B.
United Kingdom
Really easy to digest and the right balance of video and article content.
Chapters
An intro to behavioural science.
Discover how context influences the way your message is received.
Learn how you can position your brand by drawing relative comparisons.
Learn the simple techniques to make your brand as attractive as possible.
Understand how timing influences consumer behaviour.
The easier you make something to do, the more likely it will be done.
Master how to leverage our inherent social nature for your brand's benefit.
All access pass
Get access to all current and upcoming courses for 1 year
Get Access Now
Special features
Get opinions from peers world-wide
Use any device, any time
Enjoyment guaranteed or your money back
24/7 support - ask us anything, any time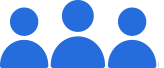 Get access for your team today
Quickly and easily add learners, track team progress and save time upskilling people.
What people are saying
Jan M.
Czech Republic
I read Richard Shotton book and loved it, this course is a great sum with a lot of examples from marketing which is something that I miss on the internet. Thank you!
Magnus H.
Germany
This provided me with a really helpful framework to use on our marketing campaigns and was enjoyable and straight forward. Some really helpful advertising examples and a great addition to Richards book.
Andy V.
United States
I heard about this from a colleague at Google, is a really handy straightforward guide to behavioural science, I had little prior knowledge of the fiend but found it easy to understand and full on interesting case studies, experiment, biases and frameworks.
Maren U.
United Kingdom
Managed to finish this in a day, started in the morning and couldn't stop, really enjoyed learning about the biases and examples, is eye opening to see how easily we can be nudged to change our behaviour.
Behavioural Science for Brands