Join 16,611 Happy Learners
Understand the fast changing world of finance and technology
What is fintech? Is it really something I need to know about? And how does Blockchain technology work anyway?
It may seem intimidating, but fintech is simply where technology meets finance, and it's affecting everyone from the biggest banks to the people living in some of the remotest parts of the planet.
Fintech is one of the fastest growing industries in the world today. In the UK alone it's almost double the size of the world's music industry!
In this course, put together by 42courses and Barclays' fintech arm, Rise, you will hear from industry leaders from some of the best companies and organisations such as TransferWise, The Bitcoin Foundation, Monzo, and Barclays. You'll master the essentials of this exciting new industry in plain English, no industry jargon knowledge required.
Learn about payments, cryptocurrencies, blockchain, insurtech, mobile banking and much more, empowering you to outsmart your competition.
Key Skills Learned
Learn the fundamentals of fintech
Understand how the blockchain works
Understand all the key cryptocurrencies
Identify new ways to invest and raise capital
Understand where the financial industry is heading
How does it work?
Who is this for?
People that want to understand cryptocurrencies
Anyone that really wants to understand where the future of finance and banking is heading
CEO's, Founders, or owners of companies looking to demystify the world of fintech
Simple, Transparent Pricing
(Price per person)
Pay by Course
Lifetime access to this course
Lifetime access for a
single course.
All Courses (Monthly)
All Courses
(Monthly)
Access to all courses. Paid monthly.
Access to all courses.
Paid monthly.
All Courses (Yearly)
Save 30%
Access to all courses. Paid yearly.
Access to all courses.
Paid yearly.
All Courses (Monthly)
All Courses
(Monthly)
Access to all courses. Paid monthly.
Access to all courses.
Paid monthly.
All Courses (Yearly)
Save 30%
Access to all courses. Paid yearly.
Access to all courses.
Paid yearly.
Pay by Course
Lifetime access to this course
Lifetime access for a
single course.
We offer packages for teams and corporate
More info
Chapters
The world of fintech has grown enormously in a short space of time. Understand what fintech is and why it is important.
This chapter explains virtual currencies, blockchain technology, mining, and the most popular cryptocurrencies such as bitcoin, ethereum and more.
Making payments has become easier and easier thanks to technology. Understand how mobile phones affect the financial world, what the prominent payment innovations are, and how money is transferred internationally.
This chapter explains how the world of lending and borrowing is being transformed by data, how individuals can take on the lending role of institutions, and how the definition of assets is being changed by crowds.
Technology is helping to bring significant changes to the way insurance works. Learn how these modern systems can benefit the conscientious individual and how technology can keep us safe.
Retail banking is changing. We look at how it's becoming easier to open bank accounts, manage your money and ultimately save you the time. We'll also take a quick look at the way the trading of stocks and shares is evolving.
A look at the key emerging trends and future direction of the fintech industry.
EARN CERTIFICATIONS FROM LEADING BRANDS
COLLECT BADGES FOR BEING SMART
REAL TIME MARKING ON LESSONS
CLIMB THE INTERNATIONAL LEADERBOARD
Magnus H.
Germany
So glad I signed up! The variety of techniques to test your understanding is great and the team behind the scenes even better.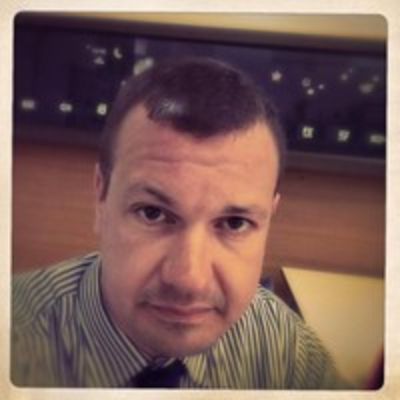 Ian H.
United Kingdom
42courses helped me land a plum job as a copywriter! So I love you all for life!
Nicola R.
South Africa
Fantastically interesting, diverse and ultimately engaging, perfect for the curious.
Andra N.
United States
Impeccable learning experience. The material is carefully curated and extremely engaging.
Diana M.
South Africa
Glad I took the leap! Not only educational but also entertaining, which is still very rare these days.
Meet your
Thought leaders
Lubaina Manji
Having spent over 20 years in banking, Lubaina Manji recognised the need for digital integration in financial technology early on and and headed up the Barclays "Bank for Entrepreneurs" program in 2015 which evolved into Rise. Lubaina has an MBA from Cornell, was one of the five Barclays fellows chosen to attend the Forward Institute Responsible Leadership programme, is the mother of two teenagers and still handles her versatile career with flare.
Michael Harte
Michael Harte is the head of innovation at Barclays Bank and has helped to open the biggest fintech centre in Europe. He's a New Zealander who hails from Australia where he was the Chief Information Officer at CommonWealth Bank of Australia and known as a "colourful character" - not easy to achieve as a banker!
Rise
Rise, created by Barclays, is the world's leading physical and virtual global community for financial technology innovation. It provides fintech startups with space, partnerships and support from thought leaders around the globe.
Website: ThinkRise.com
Where our students work
Alumni companies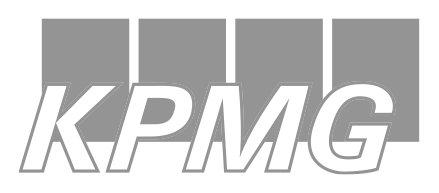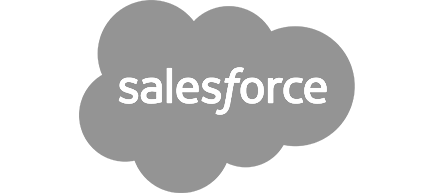 Special features
Get opinions from peers world-wide
Use any device, any time
Enjoyment guaranteed or your money back
24/7 support - ask us anything, any time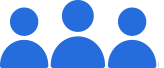 Get access for your team today
Quickly and easily add learners, track team progress and save time upskilling people.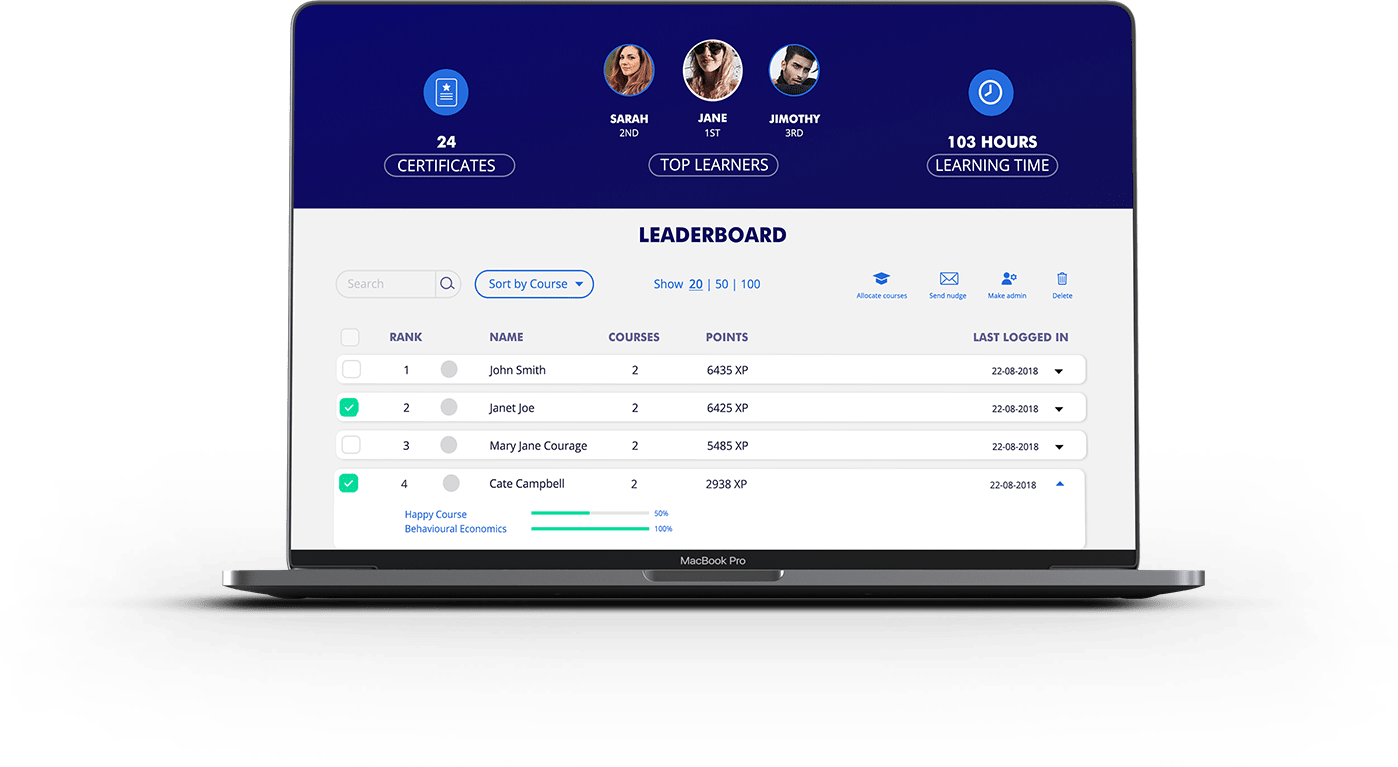 What people are saying
Elizabeth B.
United Kingdom
This course is everything!
Mike P.
United Kingdom
Found it very interesting, and although I'm not a finance person the trends are definitely wide reaching. Good to get a sense of where it's going.
Hemal T.
United Kingdom
Super introduction to fintech and great to see content regarding the emergence of blockchain. An interesting course with helpful resources.
Nicole B.
South Africa
I thoroughly enjoyed the FinTech course, and doing it through 42Courses made it very fun. I liked the achievements I could unlock, and seeing my rank against other students was also interesting. I liked the animated videos very much, explaining complex concepts in a simple way, making it so easy to understand. This is essentially what I wanted to achieve with this course - understanding concepts that no one else managed to explain to me before.
Magda B.
United Kingdom
Found this really helpful, is a great overview of the main fundamentals behind the world of fintech. Really liked that it was easy to understand and even humorous in places :) thanks Rise and 42courses team, can now actually understand what techy people in my bank talk about all the time.
Jannet P.
United States
Well organized course with relevant links to further reading and understanding. The videos and content were helpful and easy to find.
Josephine B.
United Kingdom
Good overview of the industry, would be nice to know how long it would take.
Raghu S.
Singapore
Awesome learning experience! The course touches current/latest fintech and insurtech business cases from across the world .Nicely organised—well researched content with industry perspective. The course will definitely elicit ideas for you to become the next unicorn J
Andra N.
United States
Although not exactly a light topic, the team at 42courses has, as always, beautifully deconstructed the crypto world to my poor, untrained brain. From learning personal finance tips and being able to understand what digital banks are all about, I have enjoyed stretching my brain across bitcoin mines and blockchains. Also, if you feel that you need more brainpower to make it through the course I highly recommend trying Brain Fitness first, to get all your neurons in top shape.
Andy V.
United States
A great explanation of an exciting new industry, covers the essentials really well and plenty of helpful links to resources for further reading. Was really interesting to hear from startups in the space, lot's of different points of view giving it a global unbiased perspective.
James C.
United Kingdom
This is a great topline intro to the world of fintech. As an older person it's sometimes hard to keep up with the rapid change in technology that's going on all around us. Now that I'm drawing down my pension I'm interested to see, in particular, what this might mean for managing my finances moving forward. Some wonderful stories in there. Had no idea that one of the earliest currencies was cocoa beans used by the Aztecs!
Mike B.
United Kingdom
A fantastic, fun and comprehensive introduction to the fast growing world of fintech. Full of interesting stories and surprising facts. Would recommend it to anyone wanting to get up-to-speed on this topic. Blissfully free of too much jargon too!
Eloise D.
France
I wanted to understand what fintech is about, and why everyone keeps talking about mining and bitcoin. Now I know that and much more and end up explaining it to friends so thank you. Was quick and easy to understand and enjoyable to read.
Magnus H.
Germany
If you want a shortcut to easily understand the fundamentals of fintech in plain english, then this is the perfect course for you. Thank you for putting this together!
ikenna g.
Nigeria
I really enjoyed taking the Fintech course on 42courses.com. I like the learning approach, it was very simplified. I am giving it a 5 rating. Thank you.
Luis F.
United Kingdom
Great course, 5/5
Graham K.
Germany
This course makes fintech as accessible as wifi in a hipster coffee shop. Concepts like blockchain, cryptocurrencies, mobile payments and others are explained simply but well enough that I could definitely win an argument on any of these topics. Great course.
Nick S.
South Africa
The course material flows so seamlessly it doesn't feel like you're studying. It more like a guided exploration of a subject that keeps you hooked. The Fintech course insightful, engaging and I appreciated that it didn't just focus on current fads, like Bitcoin, but went into depth over a broad range of Fintech topics.
Aiden C.
Ireland
A great helicopter view of the world of fintech, easy to understand and has already helped me decide on some of the areas we will be investigating more deeply.
Adekunle B.
Nigeria
The course was a good platform to get a profound insight into the FINTECH space 5/5
Dion P.
United Kingdom
I thoroughly enjoyed the course and the fact I could do it on my own pace. I also read the comments and suggestions from other users which is quite good to share a perspective. I would give it 5 stars
Lientjie M.
South Africa
Recently started working with a fintech client. This course was super helpful in getting me up to speed on the industry without making me feel like an idiot. The stories made it way more interesting than I expected!
Francis G.
Australia
What can I say that hasn't already been said? 42courses and Barclay's Fintech course is not only engaging but gives you the historical and cultural context along with examining the real-world applications. It leaves you wanting more! 42/42.
Rohit R.
India
Course is quite informative. Gets uou ip the curve with an overall view of what's happening and where fintech is heading in future
Sherif A.
Nigeria
This course breaks down FinTech in a very easy to understand way. It is a must for anyone trying to understand the future of banking and economics.
Craig H.
United Kingdom
Whilst I have a good knowledge of technology, my understanding of the Financial Sector was limited. This course enabled me to bring the two areas together to understand how technology is leading the Financial Sector into unknown territories and expanding its markets.
Matt P.
United Kingdom
A really great and informative course on the constantly evolving world of Fintech. Soon this will become mandatory knowledge for everyone regardless of what industry or sector they work in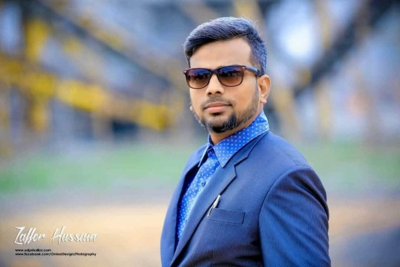 Zaffer M.
India
found it very basic
Kristina K.
South Africa
A must course for anyone looking to boost their digital financial literacy. The course provides a good overview of the fintech industry's landscape and the main players.
Jonathan T.
United Kingdom
Very good overview of a lot of areas within the Fintech house
Aliza R.
United Kingdom
Excellent and a brilliant collection of resources for further exploration.
Paige N.
South Africa
Dear 42 Courses, thank you so much for the Fintech Course, it's incredibly interesting, informative, edifying and fun, which is not what i was expecting from a course on finance. Yours truly, finance noobie
Avellar M.
Brazil
The speed with which you can finish this course was very attractive to me. Hard concepts made easy.
Aury M.
United Kingdom
This learning platform is amazing. It explains even the most complex theories in the simplest way possible.