$
100
Join 7,941 Happy Learners
Learn why people do what they do and how to influence them
Well you may think we are all perfectly rational people, making logical decisions, but this is simply not quite so, we all act and behave in rather interesting ways.
In this course you will quickly and easily master the key behavioural change concepts such as nudging, framing, social proof, scarcity, commitment devices and even the ethics behind it all.
On completion you will be equipped with the power look at the world from a new perspective. Problems and obstacles will become obvious to you, but baffle others for years to come, enabling you to create enormous effects and shifts in outcomes by changing very little.
If you ever have to sell ideas, products or services, get people on your side, or simply wish you had the ability to view the world differently, then this is for you.
Join thousands of others and start today.
Key Skills Learned
Make better decisions in life and work
Recognise your own biases
Steer people towards desired outcomes
Identify and solve big wins with little effort
Who is this for?
Entrepreneurs
Management teams
Marketers
Adult homo sapiens
How does it work?
Each short course plays like a game, mixing videos, images, links and stories
You can take as long or short as you like (there are no time limits and you can start anytime)
Select questions are marked by real people + we provide help/feedback if you get stuck
Upon completion you get a signed and dated certification that can also easily print/share
EARN CERTIFICATIONS FROM LEADING BRANDS
COLLECT BADGES FOR BEING SMART
REAL TIME MARKING ON LESSONS
CLIMB THE INTERNATIONAL LEADERBOARD
Magnus H.
Germany
So glad I signed up! The variety of techniques to test your understanding is great and the team behind the scenes even better.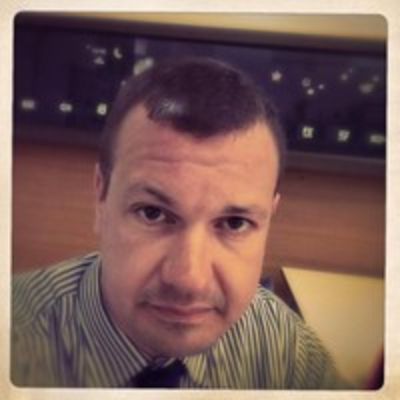 Ian H.
United Kingdom
42courses helped me land a plum job as a copywriter! So I love you all for life!
Nicola R.
South Africa
Fantastically interesting, diverse and ultimately engaging, perfect for the curious.
Andra N.
United States
Impeccable learning experience. The material is carefully curated and extremely engaging.
Diana M.
South Africa
Glad I took the leap! Not only educational but also entertaining, which is still very rare these days.
Chapters
Our understanding of how the brain works has progressed a great deal in recent years. Learn the basics of how the human brain works so that you can use it better and look after it for longer.
Learn how indirect suggestive actions and positive reinforcement often Nudge our decision making processes. This is often more effective than direct instruction, legislation or enforcement.
Framing deals with how choices can be put across in a way that highlights the positive or negative aspects of the same decision. This influences how we perceive many things in life..
How other people act and behave strongly influences our own behaviour. We are herd animals, and make decisions based on what those around us are doing.
As humans we like to go with the flow of preset options. Thinking is cognitively effortful, so when we're recommended an option, or being told that it's the go to (or 'default') option; we'll often take the path of least resistance.
Humans want what they can't have. People value things more highly when they believe those items to be rare or a scarce resource.
Our actions in life are often influenced by subconscious cues. This topic will help you understand how to identify and use priming techniques in your everyday life.
Learn about how the choices we commit to in the present can influence or restrict our behaviour in the future.
In this topic you will learn about the importance of experimentation and the ethical (or unethical) ways in which we can influence or measure them.
All access pass
Get access to all current and upcoming courses for 1 year
$
300
Get Access Now
Meet your
Thought leaders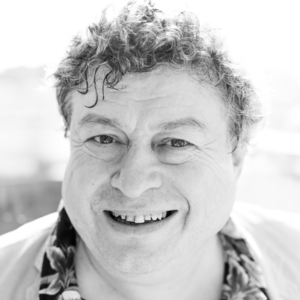 Rory Sutherland
World leading proponent of Behavioural Economics, Rory Sutherland, kick-started the field when he lead his presidency agenda at the Institute of Practitioners in Advertising in London. Affectionately known as the Wiki Man and self proclaimed fat bloke at Ogilvy, Rory is an award winning 'behavioural impressario' and a natural at communicating new ideas.
Twitter: @rorysutherland
Dan Bennett
A psychologist by training and Ogilvy Change's first 'Choice Architect'. Dan has been published in scientific journals and applied behavioural economics to over 50 of the world's leading brands, picking up three Nudge Awards in 2015.
Twitter: @danbenyork
Ogilvy Consulting
Ogilvy Consulting develops and executes behavioural strategies across multiple disciplines. A dedicated team of Behavioural Strategists apply the latest academic thinking in social psychology, neuroscience, evolutionary biology and behavioural economics to a variety of problems. From creating a hand-stamp that brought down incidence of dirty hands in a food factory by 63%, to saving a business £1.9M in retained customers just by optimising call centre agents and scripts, they help clients unlock unseen opportunities.
Website: OgilvyConsulting.com
Twitter: @OgilvyConsultUK
Where our students work
Alumni companies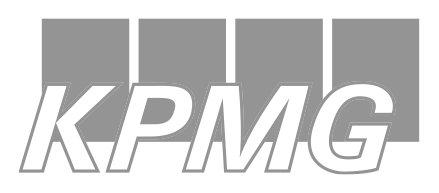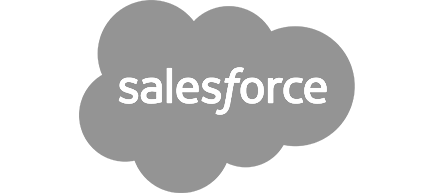 Special features
Get opinions from peers world-wide
Use any device, any time
Enjoyment guaranteed or your money back
24/7 support - ask us anything, any time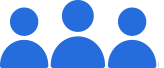 Get access for your team today
Quickly and easily add learners, track team progress and save time upskilling people.
What people are saying
Magnus G.
Sweden
I just wanted to say that I really liked the course in BE. I like the content and I really like how the course was set up. If you ever would consider to translate the whole thing into Swedish, I´d love to help out.
Natasha C.
United Kingdom
Had great fun doing the course. The certificate at the end was a nice surprise.
shivram v.
India
Probably one of the best online courses on Behavioural Economics. If you're a marketer, copywriter, UX designer or anyone who makes a living by persuading people, you really really need to sign up for this course!
H.L. W.
Ireland
Best online course I enjoyed so far. Good amount of gamification included in the course, together with practical real life advertising examples.
Grace L.
United States
An engaging introduction to the world of behavioral economics. The well-portioned bites of material made the course feel fast-paced and thus made it simple to come back day after day to make progress. Quality "sticky" examples, links, and resources added to the overall value of the experience.
Norbert B.
Hungary
Unbelievably good course. As a product designer, I had some suppositions about how do people behave, but I learned so much new. I can use this priceless knowledge in my work to design more persuasive products.
Melanie P.
Australia
Instantly useful! The gold standard in online training.... if only you could complete your postgrad courses this way! - Rating 5 for me worth every cent.
Robert S.
United Kingdom
This is an excellent introductory course to Behavioural Economics, perfect for anyone who already knows the basics or are completely new to the topic. The topics are complementary and overlapping, so I would recommend completing this course in a short time frame.
John B.
South Africa
Thoroughly enjoyed the BE course! Enjoyed the way it allowed easy learning through video, and self-reading, whilst tracking progress and testing concepts that were grasped as you go along. It's a fantastic and most importantly fun way to learn something new.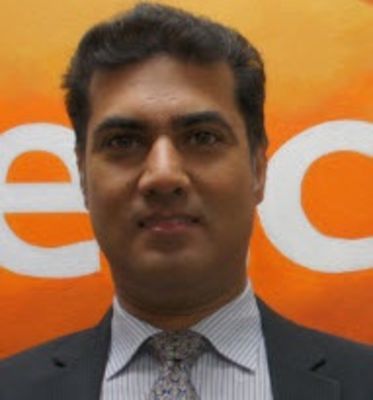 Rohit S.
United States
Very interesting material and a great format for learning. Would be good to make the content that you have to read listenable so you can just press a button and it will be read to you (better than Siri's voice), kind of like what The Economist does.
Nina J.
United Kingdom
Once again, this was a fabulous course. (I knew I'd love it from the moment Rory mentioned the gin arriving in Video 1!) I learned so much, not just about others, but about myself. It's sobering to learn that you're far more manipulat-able than you think, but once you understand how, it's like the scales fall away on life! Everything was so much fun to learn, too, never taking itself too seriously. Thank you.
Arai B.
United States
I liked the resources, the videos and the articles. Different mediums to learn content.
Peter D.
United Kingdom
Amazing insights into unexpected human behaviours and practical advice on how to capitalise on them.
Beth-Louise S.
United Kingdom
The course was really interesting with varied content to suit various learning style and I felt supported throughout the process.
Hemal T.
United Kingdom
Behavioural Economics by 42courses is truly fascinating and valuable. Seriously, it is brilliantly delivered. Highly recommended! Rating: 5 out of 5
Darren W.
United Kingdom
This course was recommended to me by a colleague and was really good value for money. I found the course really interesting and will be bringing as many aspects as I can into the area work in. I was particularly entertained by Rory and a few of the TED presenters - I could sit for hours listening to them talk!
L L.
Belgium
I liked the fact that the course had a good built up, that's why I ordered another one. Also like the gamification, but I'm not sure about the style of that. It looks a bit childish to be honest. I've learned a lot by the examples from other people you need to upvote. What sometimes disconnected me from the course were the links. When reading a chapter I don't want to continue or answer the questions until I've read all those links, and then the short course becomes very elaborate. When having a question that needs to be marked by a human its very fast. It's appreciated because that bar needs to become green the sooner the better. The same as having a question through social, as you have heard from me a couple of times. The daily social media updates are very interesting. Would I recommend you to friends? Yes absolutely, cause of the size and idea of gamification. Now even more because of the extra stuff you send me, it feels not like I'm a number. But hey, I'm number 42 in the world ranks!
Michael R.
United Kingdom
The material collated and produced for the Behavioural Economics course is first class. I thoroughly enjoyed videos produced by Rory Sutherland and Ogilvy. Additionally, the platform from 42Courses is one of the best MOOC services I've come across. The variety of techniques to test your understand are good and the team behind the scenes even better.
Nicola R.
South Africa
The Behavioural Economics course constantly surprised with me the most wonderful learnings and insight into human beings and the way we've built our world around us. Refreshingly put together, the content is short & sweet enough to be brilliantly interesting with enough depth and variety of sources for you to explore much further if you desire. Highly recommended! The way 42Courses deliver their courses is fantastically interesting, diverse and ultimately engaging. It's not often that one actually finishes an online course, but their courses have enough 'oh wow' moments to keep you engaged and feeling like you just need to get to the next level to discover more and more inspiring things (basically they've nailed gamification). Their courses are perfect for the curious.
Remi C.
Australia
Behavioural Economics (BE) principles can be scary at times, if you want to learn or hone your knowledge from an array of examples and one of the most entertaining and sharpest minds in advertising, stop looking. The 42courses website is one of the best e-learning platforms. Enjoy the BE ride.
Jason B.
United Kingdom
The Behavioural Economics course is not just a great learning experience but also great value for money! I found it has already given me another area to consider when approaching media planning and buying, as well as how I perceive everyday scenarios. Rory's videos get across all of the necessary learning in bite sized bits and are delivered with a bit of humour, which encourages you to keep progressing. I look forward to undertaking the rest of the courses when they are ready!
Shauna B.
United States
As a copywriter with a lot of healthcare clients, I found that the topics covered in this class were extremely helpful for guiding audiences into making better health choices. Thank you!
Tom K.
United States
An excellent primer for behavioral economics! Engaging, informative, varied, and very well researched; an excellent orientation to this fascinating field of study.
Magnus H.
Germany
I thought all online learning sites were the same until I landed on this site. It's as easy and entertaining as learning can be. Will definitely come back to look for more courses!
Bradley C.
Australia
Elearning on your time, in a fun way, with bite sized topics works for me!
Divya A.
India
Interesting content and structure. The case is for BE beginners and examples are more bible like. Exploring, including some recent case studies or brainstorming on real time cases/problems might make it even better. Maybe a part2?
Sherif A.
Nigeria
This course is awesome. I wish I was exposed to this platform earlier.
Katrin M.
Germany
A great course. I learned so much and it felt like entertainment instead of work. I found 42courses via googling as I was looking for a Behaviour Economics Online course and the offer was so different and much more interesting than all the others so that I registered immediately.
Mike P.
United Kingdom
I really like the easy format and bite sized chunks, felt I could navigate through it without fuss. The balance of video, articles and little confirmation tests also kept me focused.
Bridget M.
South Africa
Fascinating, easy-to-understand and thought provoking. I'll be thinking about what I learnt in this course for months to come... I've known about 42courses for ages. Interestingly, though, I didn't know how un-intimidating the course structure was in that its chunked into 10 min modules. Win! Maybe make that more of a focus?
Piotr K.
Japan
All while being a digital learning experience, the human component made it all more delightful, whether through Rory Sutherland's videos, or the team's technical and intellectual support. Strongly recommended to anyone interested in human behaviour.
Dave D.
South Africa
The course was a delight from beginning to end, and all the little behavioural nudges you apply to keep your students motivated are an excellent proof of the applied value of the content.
James S.
United Kingdom
Several KPMG colleagues and I decided to take the Behavioural Economics course. We found it useful and engaging - particularly due to the style of the online content delivery. OgilvyChange and Rory Sutherland make the topic very accessible and entertaining - it's great to have such an industry specialist providing the content for this type of course.
Dane H.
United Kingdom
42courses and OgilvyChange has tapped into something unique; Making learning fun, fascinating & convenient. Rich with deep insight & research on human behaviour and how people can be motivated, presented by some of the brightest minds and served to you conveniently via mobile, turning mindless mobile browsing into mindful certification. Looking forward to more from the gang at 42courses.
Nick B.
South Africa
The Behavioural Economics course was a great introduction to the fundamentals. Don't get me wrong, it was by no means elementary, it was packed full of awesome content and insights immersing you in this fascinating approach to dealing with ourselves and others.
Hazel N.
South Africa
Course was really simple and straight to the point. The resources were great and really informative
Clara R.
United States
I would like more chapters with more not so obvious concepts
YASMEEN V.
South Africa
It was interesting, insightful and not too cumbersome
Cuong N.
Vietnam
The course's content is easy to understand and fun to learn.
ABHINIT A.
Singapore
Amazing course. Well structured and informative. Interesting methods have been used to keep the energy and excitement levels high throughout the course.
Sascha G.
Germany
The course was great and I got a basic overview of the topic. The units were entertaining and well done.
Leigh A.
South Africa
Course content itself was absolutely fantastic. Nerve-wracking submitting my own written responses and examples but that really made the learning sink in, especially as responses were marked so promptly. Opened my eyes to how subtle cues to guide consumer behaviour are actually everywhere! The content on whether language guides thought was especially interesting. Did my psychology honours so this is a true passion of mine. Also loved that the extra reading and videos let me go into as much detail as I wanted on the individual sections, I could spend 10 minutes or all week on a single question. Have even signed up with the Headspace app! An honest 5/5.
Alexander S.
Canada
I thoroughly enjoyed taking the course on account of the accessible way with which it introduces key ideas from the discipline of behavioural economics to people who are interested in the discipline's commercial application. I thoroughly enjoyed the interactive component of the course as well; it was great having my learnings tested at the end of each topic. I did think that some of the questions were a little bit too easy though (such as the multiple choice questions where you would have to simply answer the question with a specific year), and so perhaps it'd be good to make the questions a bit more challenging. I would nevertheless rate the course as a 4/5 (with 5 being the best on this hypothetical rating scheme). Well done on curating such an enjoyable course!
Gabriel I.
Uruguay
I am very happy with the course. I sincerely like a lot the way Rory presents his ideas and I feel that his insights are very powerful as he always offers clear and "sticky" examples. As a former CEO of a South American TV station, I feel very related with his approach to Behavioural Economics. Congratulations for the set of resources you put together in this course, and I will be very happy to take another course like this.
Rory B.
United Kingdom
I cannot recommend Ogilvy's Behavioural Economics course highly enough. The content is well thought out and engaging and the way in which it is presented encourages you down a wonderful rabbit hole of discovery, which means you can learn as much or as little as you want and your time allows. Having no time pressure meant I could fit it in around my work and learn at my own pace. I loved it! Outside of the course itself I can't thank Chris Rawlinson enough for his personal encouragement and assistance throughout. A wonderful course to spark your interest.
Charlotte B.
United Kingdom
I love the course and have found it invaluable by way of providing insights and a new way of thinking of apply to my career in marketing. Really easy to digest and the right balance of video and article content. Thank-you!
Johan L.
Sweden
I'd been thinking of going into the field of Behavioral Economics for quite some time when I came across this course by Rory Sutherland. It proved to be interesting, entertaining and full of insights that I can actually put to practical use. The scope is perfect for an introductory course and I would recommend it to anyone getting started in Behavioral Economics. Oh, you'd better hurry if you want to sign up, there are probably only a few seats left.
Joe B.
Hong Kong
I found the course informative, creative, absorbing. The links kept me interested and it moved at a pace that allowed me to feel satisfied and feel that I as gaining a new skill set.
YASMEEN V.
South Africa
It was interesting, insightful and not too cumbersome
Jamie H.
United Kingdom
Great case studies and clever how you ask open questions and feedback on the best answers
Alexine L.
United States
The course was interesting and engaging. There was a good mix of resources from additional reading to videos. The subject matter wasn't extremely complicated, but it was something I would not have learned without taking the course so it was highly valuable.
Thibault H.
France
Awesome content and great additional resources to dive in !
Gyles W.
United Kingdom
A great, affordable introduction to the fundamentals of behavioural economics. I'd recommend to anyone
Adoye A.
Nigeria
Amazing approach to learning, looking to take a lot more courses and recommend to everyone.
Yanga G.
South Africa
Very interesting course. I love the mix of multimedia as well as the use of other learners to verify work.
Mateo A.
Colombia
In the matter of the course I have to say it was amazing, every single line was wisely constructed, every second of the videos you guys brought and Rory made we completely interesting, from 1 to 5 I would rate the course with a 5, I found it amazing, and I loved the 42courses system, even though I had already studied for a while the topic I discovered a lot of new stuff.
Jefferson M.
Kenya
I enjoyed every bit of Rory's Behavioral Economics masterclass. I have done online learning before but you guys take online learning to a whole new level. I could see some of the behavioral science concepts integrated into the learning experience and it was a learning in itself too. Marvelous. On a scale of 1 - 5, I would give my learning experience at least a 4.7. Looking forward to my next course.
Yvone D.
Canada
Thank you, the course was very informative. I have already applied some of the things I have learned into my workplace.
Thomas C.
United Kingdom
As a practitioner I'm looking for something that gives me quick, actionable tips - whilst also being enjoyable. This course delivers in spades, whilst being devilishly addictive. It's like having Rory sat with you in a bar sharing his vast knowledge of the subject, without having to pick up the bill. In fact it's almost criminal that it's all available for less than a decent meal out. The combined value of the interventions featured in this course probably run into the billions, find out how to replicate them before your competitors do. The certificate is a nice addition to the mantelpiece too
Alan B.
United Kingdom
The course was great, I've watched some of Rory's talks before and have read thinking fast thinking slow, so had a basic grasp of the subject, but was a really nice process to go through to discover more and read some interesting papers that I doubt I would have found otherwise, and also having the tests to make me think of my own examples, good work! Now for me to start making my way through the suggested reading.
Daniel B.
United Kingdom
One of the best things about the course is I actually feel like I'm learning with people, even though it's e-learning. It's that presence of doing it with others that makes it easier and more engaging for me to complete.
Zsa P.
South Africa
Finally! A complete course on Behavioural Economics that doesn't require 6 prerequisite degrees or make you feel stupid.
Magda B.
United Kingdom
Excellent stuff. Made my morning commute more bearable.
Rebecca R.
United States
Quite informative - I have a better understanding of consumer decision making and how to best present information. I liked the variety of Ted talks/videos, readings, etc. Rory is great!
Su K.
Singapore
Interesting insights in a very engaging manner
Arai B.
United States
I liked the resources, the videos and the articles. Different mediums to learn content.
Camille G.
France
This course was passionating, Rory Sutherland is amazing. The balance between the theory and the practice/example is perfect. Very interesting, it gave me the ambition to dive more into Behavioural Economics. The experience is great, and what I liked most is receiving guides and resources afterwards
Sally M.
United Kingdom
I really enjoyed the course and found it interesting and useful for my job as a copywriter. I liked the use of lots of different types of media and examples, and Rory looked like someone I'd love to chat to over a glass of Pinot Noir.
Jan M.
Czech Republic
Best course about behavioral science.
Tim H.
Netherlands
Behavioural Economics presented in an accessible, intelligent and inspiring way. Very suitable for creatives.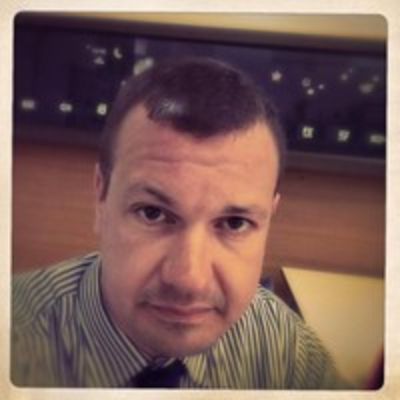 Ian H.
United Kingdom
If you're looking for a fast-track (and fun) course to help understand why humans make the choices they do and how you can (ethically) influence customers/readers...Then Behavioural economics with OgilvyChange is your ticket to more sales. 5 out of 5 for this course.
Eloise D.
France
Loved learning about Behavioural Economics, thought it might be complicated but was quick and easy to understand and have framed my certificate, so good.
Danté P.
United Kingdom
One of the most interesting courses I've taken + had the added benefit of actually being fun to take.
Diyana S.
Singapore
The platform is interactive and user-friendly. The content is engaging. It is detailed enough, yet on-point which is important for online learning. The examples shared were very interesting and memorable which allows me to apply the concepts at work. Great recommendations on books to read to learn more about the topic. Would highly recommend this to anyone who wants to understand the human behaviour better.
Keith F.
Australia
Ever wondered why some poeple just do not behave in a seemingly rational logical pattern? You don't need to be an economist or psychologist to understand all this, all you need is a genuine curiosity as to why people behave the way they do. This short course is not going to boost your earnings 100%, but I 100% guarantee it will make you question certain things you thought you knew about yourself!
Andra N.
United States
Impeccable learning experience. The material is carefully curated and extremely engaging. The combo of articles, videos and research papers makes it easy to approach learning in diverse ways. The subject matter is clearly and cleverly presented and offers the possibility of exploring further through endless online resources. Overall, it is the best online course I have taken in a while and I am looking forward to many more classes offered by these talented humans & co.
Spencer M.
United Kingdom
I thoroughly enjoyed doing the course and thought it was fun and engaging as well as educational and informative. Not an easy combination to pull off so hats off to you and the team. Looking forward to some new courses being added.
Sarah B.
United Kingdom
When I signed up to 42 courses I knew it was going to be good but my expectations were completely blown out of the water.. the gamification format makes your course addictive and so much easier to soak up what you're learning. Can't wait to apply all my new knowledge (now I know 'enough to be dangerous'..!!) and will definitely be signing up for more - there's no such thing as learning too much!
Donald M.
United Kingdom
The course is a great introduction to this important and influential subject. It provides a comprehensive overview and allows access to a range of really good resources as well as being well organised and easy to use. I am happy to give it 5 out of 5!
Patrick C.
Ireland
I really enjoyed the course. I have read books like "Nudge" and "Thinking Fast and Slow", but I found the real examples and videos that were provided really helpful to cement learning on a fascinating subject.
Steve D.
United Kingdom
All in all, the course was really great (perhaps indicated by the speed I completed it!) I really enjoy learning from Rory through his speeches and this course was a great extension of that. I think I'll be able to apply lots of this stuff to my daily work as a designer. Please pass on my positive feedback to Rory, Dan, Ciosa and the team who worked on this course.
Nathan P.
United States
A very good intro into an increasingly important topic in advertising and marketing.
Oliver B.
New Zealand
Love the format, friendly tone and clever encouragement devices
Astrid K.
Switzerland
I really enjoyed your Behavioural Economics module: a stimulating mix of academic facts, practical experiments and personal understandings. One persistently experiences the subtle influence of the powerful techniques presented while running through the lectures. A great work out for your senses, easily transferable to your daily lives! Keep on going!
Johanna S.
South Africa
I've always known Behavioural Economics is powerful and Rory Sutherland and OgilvyChange just proved that to me! I've already started crafting my projects using what I learned to better communicate to our community... and it's working!
David H.
United Kingdom
'Behavioural Economics' from Ogilvy really helped develop my knowledge of a fascinating field. I have made this course compulsory for all of my marketing team!
Grant B.
United Kingdom
This course is engaging, stimulating and I would even say entertaining thanks to the appearance of Rory Sutherland's videos at stages throughout the course. The mix of question types and techniques to encourage you to discover more about the subject under your own steam means that you explore a wide variety of sources, efficiently packing in a lot of learning over what can be a short time commitment. This is definitely a great resource for anyone interested in why we behave the way we do and what it means for the world we live in.
Lucy S.
United Kingdom
It was really interesting and I loved the videos some made me laugh
Ben R.
United Kingdom
Amazingly insightful and inspiring, this course gives you real world examples and helps you to shape your thinking in a way that makes it's quickly applicaible to your work and your life.
Jon H.
Netherlands
Fun, easy to digest chapters and a nice mix of formats to engage with and discover.
Alana H.
New Zealand
If you are interested in the psychological, social and cognitive factors that go into economic decision making then this is the course for you. I really enjoyed it.
Aiden C.
Ireland
I liked 42Courses' Behavioural Economics Course as much as the next man because social norms are a powerful coercive tactic.
Wendy N.
Vietnam
the course is informative with friendly UX
Kanes K.
Thailand
Eye opening. Applicable to real world.
Jan M.
Czech Republic
Best course about behavioral science.
Lauren Y.
United States
I really enjoyed taking this course. There was a variety of content I could use for further research and lots of places to interact.
Sam G.
Indonesia
Complex concepts explained in a simple manner. Case studies, articles, videos and exercises make the learning exciting
Xiaohua L.
Singapore
Good effort in creating and maintaining attention!
Sarah J.
United Kingdom
Very clear, like the different resources. It was more basic than us hoped though, and I was a little disappointed that some of the video examples from Rory featured points I've already seen him make in other videos online
Tamara O.
Nigeria
This was a very insightful, easy to learn and practical course. The reality of the facts were easy to identify with and relate to. Showcasing how powerful having the understanding and being able to implement the learnings can impact decision-making processes. A straight 5 stars for me.
Edoardo M.
Italy
I love this course, really well done, full of selected articles and simple and effective explanations. Rory's videos are also very funny. The use of gamification is very useful because entice you to move forward from chapter to chapter. I have a passion for this discipline and I would like to deepen my studies in this direction.
Aziz J.
Saudi Arabia
Good
Johanna A.
United Kingdom
Great course
Dawood H.
India
My experience with 42Courses has been amazing. The course presentation is very clear, content very lucid and the team always helpful. As always, Rory was fun and insightful.
Chantelle H.
South Africa
This one is really a great topic from which I have gained a useful knowledge, this is a course I would definitely be recommended to others.
Lotus Q.
United Kingdom
I really enjoyed the course. It was broken up nicely and I loved the gamification. It significantly increased my engagement and each section was long-enough to be informative but also short enough that you don't feel overwhelmed.
Angelina B.
Gibraltar
Behavioural Economics opens your eyes to every day influences used by businesses and governments. The course is presented in a fun and bite-sized way that makes it a breeze to delve into, and encourages you to explore further.
Belinda M.
South Africa
I loved the course, it didn't feel like a grind. I've also managed to trot out some of the terminology during meetings and look super clever 😉. The only thing I thought was missing, was written documentation. Now I have it! I give the course 5 out of 5 and will definitely sign up for another.
Helena K.
Qatar
The course is great! It's concise, nicely structured and gives the overview of the behavioural change concepts. The course also makes you think and look for examples in everyday life which makes you more aware of the biases ruling over us.
millie d.
United Kingdom
I really enjoyed completing the course. The structure of question after each section ensured I had understood each topic, and the additional resources linked were very informative. Rory Sutherland's videos were particularly inspiring. The course has revealed a topic that is relevant to my work, and I hope to be able to employ some of the tactics soon!
Hector S.
United Kingdom
Interesting course that helps you learn interesting things about the world around you quickly, would have enjoyed a few more interactive type questions.
Sophie B.
United Kingdom
I took 42 Courses on Behavioural Economics in collaboration with Ogilvy. The course structure was fantastic, with small bite-size videos and learning for each concept. I look forward to seeing how the course series expands. For anyone wishing to continually update their skill-set 42 Courses is worth a look in!
Mike P.
United Kingdom
I like the balance of different mediums, video articles etc. kept it interesting.
Belinda M.
South Africa
I loved the course, it didn't feel like a grind. I've also managed to trot out some of the terminology during meetings and look super clever ;) The only thing I thought was missing, was written documentation. Now I have it! (It was sent after I passed :) ) I give the course 5 out of 5 and will definitely sign up for another.
Rohan K.
India
It has been an amazing experience going through the course designed by Rory & his team. It's extremely well structured for people wanting to use this approach in their own work spheres and lives. Once again, thanks for sharing knowledge.
Bas b.
Netherlands
An insightful introduction into the world of influence. Nice and bite size, Good enough to get started in my own work right away.
Ramanand J.
India
What was good: - Platform experience: I've used a few other MOOC platforms and this was by far the nicest and cleanest. - Design touches: very human, very friendly - I liked the content curation approach rather than having too many pieces of content created from scratch - Content coverage: I think it touched the most important parts of Behavioural Economics - Looking for examples from personal experiences helped think deeper about the material What could have been better: - Occasionally, I felt I could have done with some more depth on the content. That said, when I look at the promise of "just enough knowledge to make you dangerous", I think this may be fine. (I also have read Nudge and Thinking, Fast and Slow and have been following some of the work by the Ogilvy Change team, so I don't if I'm the ideal target for this kind of course) - The single question quizzes were more on the reading comprehension front than to challenge oneself. More questions would also have helped. Thanks! will be back for more, and here's wishing 42 Courses all the best.
Richard R.
United Kingdom
Generally very straightforward to access. Occasionally tricky in that mark 3 as interesting seemed to be quiz but wasn't
Jonathan R.
United Kingdom
Fascinating - a great insight in to the world around us and why we make decisions (or crucially why we don't ).
Alan M.
Australia
An enjoyable course covering the basics of behavioural economics. Rory's light-hearted humour makes the content enjoyable and relatable, with lots of practical examples to get the brain flowing. Loved the open-ended questions which force creative thinking. Never did I think that a few hours into the course I'd be uploading a picture of some dishwashing detergent :)
Fernando S.
Indonesia
Fascinating how the seemingly mundane decisions we make daily are actually carefully designed with structures and frameworks that help lead to our decisions.
Graeme S.
United Kingdom
The information is priceless. And the way it's made available and presented makes the learning experience feel even more intuitive.
Jade H.
Australia
Really interesting course, learnt a lot about how our brain works and how our unconscious decisions influence our behaviour, fascinating.
Helen N.
United Kingdom
I lost the last review, I must have accidentally submitted early. I enjoyed this course. It was informal and used a good mix of material, the talks were very interesting. and often amusing. You could use the material for study or, like I did, out of interest. It was great you could go at your own pace and I found it interesting enough to discuss with family after the sessions and itmade me think about how my own behaviour has been influenced by organisations. There was prompt and friendly help on hand when i couldn't cope with technical demands which gave it a nice personal touch. I think The Spectator should have dinner with Rory as a competition prize, I don't thik anyone would get bored.
Elmari S.
South Africa
Loved it, very practical
Phil L.
United Kingdom
Rory is brilliant. Even though I've read Alchemy, it still had new and good applications of the biases, and his videos give a great explanation. Would highly recommend, particularly if you're at the start of your Behavioural Economics journey.
Maddy R.
United States
This was fun, informative and a great introduction or refresher to Behavioral Economics. Enjoyed Rory's videos !
Patrick B.
United Kingdom
An excellent introduction to the field of behavioural economics. Rory's video presentations are lively, engaging and authoritative. The amount of additional material available via hyperlinks throughout the course is huge, but always relevant.
Angelica F.
United Arab Emirates
Thoroughly enjoyed the videos of Rory Sutherland! The course is not only well-structured & engaging, it also helped shift my way of thinking about my own behaviour.
George E.
United States
I loved this course. I loved everything about it. I learned so much. I loved Raury's personality! It's so good.
Ross H.
United Kingdom
Would really recommend taking on this course. It really helps frame behavioural economics in an easy to understand format and giving practical examples of how it's used in the wild.
Philip H.
United Kingdom
Rory makes it all so obvious we could do so much better
Rayna R.
Philippines
Fun and insightful, and really helpful for anyone interested in furthering their career in advertising. Or just anyone keen on understanding why we behave the way we do!
Matteo R.
Singapore
Highly recommend this master class in Behavioural Economics to everyone who's interested in scraping the surface of human decision making. The course is full of great examples of how we can and should apply these principles to marketing and real life situations.
Bart B.
Netherlands
Great overview of the psychology behind why we buy and how we make economic decisions.
Milo P.
United Kingdom
Unbelievable course: short, concise very easily digestible. You will learn a lot, from a little.
Matt T.
United Kingdom
This is a fantastic, interactive and engaging overview of behavioural science / economics! Thank you
Sarah M.
France
A fun and fascinating introduction on behavioural economics.
Mark R.
United Kingdom
A great and insightful overview, really fantastic resources that bring this to life and love Rory's cheeky humour.
Hailey R.
Australia
Fabulous! It was a fun and engaging way to learn. Love Rory!
Saskia D.
Netherlands
loved the variation in the elements to build up the course loved the GIFS and the design
Kevin B.
United States
A very good mix of short lecture, articles and assignments. I liked how the information felt current and the use of gifs (and Rory's humor) kept things fun.
Manik A.
Sri Lanka
Amazing course! Great understanding in to consumer psychology and behaviour.
Ivan M.
United Kingdom
Very good introduction to behavioural economics which opens up a whole world of information and ideas that were completely new to me. I feel I have some real skills and It's made me want to investigate further.
Faizaan R.
Saudi Arabia
Genuinely bite sized sections, which make it easy to pick up key concepts 'on-the-go'. Rory is a pleasure to watch!
Pravin P.
India
Life changing courses and magnificent learning experience Very apt,.Experiential learning and curated content. Excellent support round the clock from Chris Rawlinson through out the courses.
Amitabh B.
India
It is extremely simple, interactive and entertaining and with the number of videos embedded in lessons, it almost feels like a classroom experience.
Mariel B.
Germany
This was a very helpful course in order to understand beahvioural economics.
Janet C.
Australia
Great listening to Rory - brings it to life!
Chawki K.
United States
Great overview. Not enough depth for my taste.
Chad P.
United States
The knowledge you will learn will help you far beyond professionally.
Lai C.
Singapore
I have found this course very refreshing and relevant for my personal and professional life.
Deepti T.
India
Easy to understand and learn Behavioral Economics the way the lessons are designed in video and URL formats and a test at the end of it
Hayley M.
United Kingdom
Fun, informative and flexible course with relate-able examples which made learning easy
Sophie H.
United Kingdom
This course is super accessible, and leads you towards / through a veritable worrmhole of fascinating articles, experiments, papers and TedTalks.
Paivi R.
Switzerland
Great way of learning and reminding yourself of concepts, ideas and examples that you may have Learned/forgotten already. Fast and interesting way to study. Materials are diverse and interesting.
Yagna A.
India
I like the way Rory broke down complex concepts into everyday choices. Really liked the way he brought out the London black cabbies examples.
Colin B.
United Kingdom
Interesting and engaging course. Good value for money. Highly recommended.
Nauteeq B.
Nigeria
It's nice.
Rahul M.
United Arab Emirates
Informative
Steffan M.
United Kingdom
Great course, would recommend to anyone with an interest in the science of decision making.
Omokolapo O.
Nigeria
Learning how people behave help you understand what triggers your own actions as well. In all, we can learn to become better humans.
Ian C.
Australia
Great course, very interesting.
Ashish B.
India
Great course. The attention to detail in the syllabus and Rory is simply stellar
Aneel L.
Mexico
It was a phenomenal learning experience. For those interested in improving their marketing strategy or those who are trying to improve the world, this in definitely a good way to start.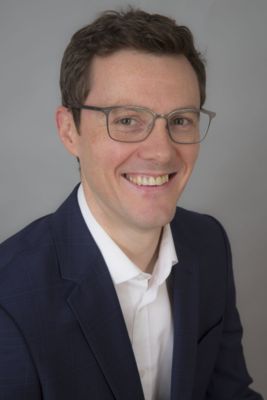 Derek M.
United Kingdom
Really informative and enjoyable course
Helen B.
United Kingdom
Really enjoyable course, very thought provoking.
Aadila F.
Sri Lanka
There was never a dull moment! Thoroughly enjoyed every lesson and It was all very insightful
Katie G.
United Kingdom
helpful, informative and easy to access
Uygar K.
United Kingdom
Amazing!